Meet the Man Who Lost $14 Billion in 30 Minutes
Money is not a client of any investment adviser featured on this page. The information provided on this page is for educational purposes only and is not intended as investment advice. Money does not offer advisory services.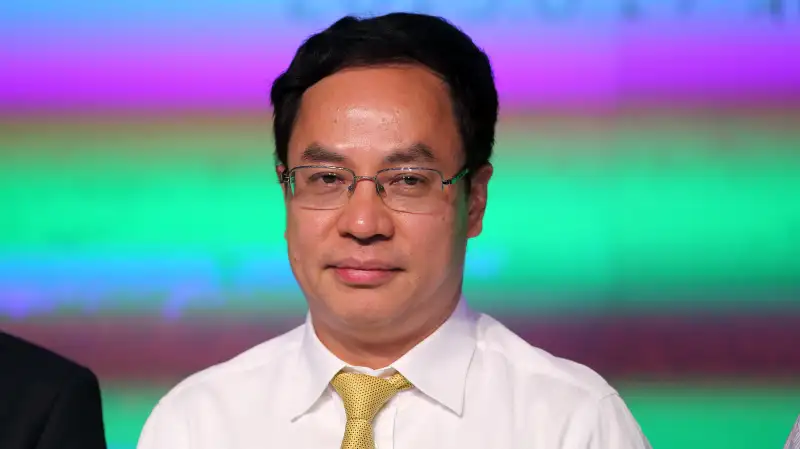 Most of us would be dismayed at losing $14 in thirty minutes, much less $14 billion. One of China's richest men recently did just that, losing $14 billion due to a stock collapse.
Unless you have been keeping up on foreign solar energy stocks or the Hong Kong stock market, you have probably never heard of Li Hejun or Hanergy Thin Film Power Group Ltd. Hanergy purchased a series of companies involved in thin-film solar panel technology — a promising alternative to traditional silicon-based systems, but currently relegated to a niche market. Hejun is the CEO and primary stockholder of Hanergy, generally owning 75-80% of the issues.
During the first four months of 2015, the share price of Hanergy was up 42%. The value tripled in the last twelve months, reaching a high of $40 billion and hovering near $39 billion on Wednesday, May 20th. That is when Hanergy's stock collapsed. Within a half-hour, the stock lost 47% of its value before trading was suspended on the Hong Kong exchange. Hejun lost at least $14 billion during that exchange, and more by some accounts.
What caused the crash? Theories have ranged from the failure of Hejun to appear at the annual shareholder's meeting to new trading connections between Hong Kong and China to a computer-assisted "flash crash" similar to the one in the U.S. in May 2010. All may play a role.
It was no secret that Hanergy was overvalued by almost any external standard. Assessing the true health of Hanergy was difficult, because the majority of Hanergy's sales are to its privately held parent company, the Hanergy Group. However, Hanergy's market cap of nearly $38 billion dwarfed the six largest competitors with an approximate $25 billion in market value. Hanergy did not appear to have anywhere near the production or income necessary to warrant that value.
What Hanergy does have is loans. The Financial Times has done an excellent job documenting the nature of the loans and the complex financial arrangements between Hanergy Thin Film and the parent Hanergy Group. Hanergy Group used Hanergy Thin Film shares as collateral on large loans, giving great incentive for an inflated stock price. This practice is not illegal in Hong Kong but must be disclosed, and there is some question as to whether proper disclosures were made.
Other concerns have been raised about Hanergy's dealings. The Financial Times noted that over a two-year period, the majority of the surges in Hanergy stock prices occurred around ten minutes before close of business — the reference point for bank loans that use stock as collateral. Meanwhile, the Chinese Newspaper First Financial Daily visited nine thin-film solar sites and found no construction activity.
While all this was going on, the trading link Stock Connect that allowed traders in Shanghai to buy Hong Kong shares was credited for much of the stock rises. With so few public shares compared to Hejun's holdings, the stock was highly volatile.
Thus, a lot of money began pouring in at the same time Hejun and Hanergy's dealings were undergoing critical scrutiny. The stage was set for a major correction, if not a collapse.
According to the Wall Street Journal, the crash began shortly after the shareholders meeting, when heavy trading tilted into far more sellers than buyers. Caixin, a Chinese business magazine, suggested that collateral shares might have been sold off to cover loans that were not repaid. It is also possible that "spoofing" was underway — large orders that are placed and withdrawn for the sole purpose of manipulating stock prices.
Regardless of why they were placed, large sell orders likely triggered computer algorithms to sell, spiraling the price downward until suspension of trading. Hejun also increased his short position in the company two days before the collapse. Investigations on stock manipulation are likely to follow.
Now you have met Li Hejun — and given the state of Hanergy and the upcoming investigations into the stock collapse and Hanergy's general operations, you probably are going to be hearing more about him. Losing $14 billion in thirty minutes might not be the end of his problems.
Read next: The Reason Why Investors are Buying Up Shares of Amusement Parks
More From MoneyTips: