Your Favorite Lobster Roll Just Got a Lot Pricier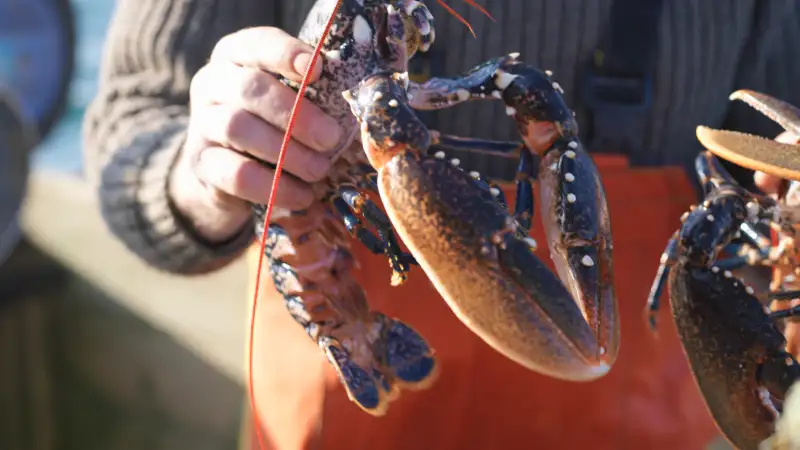 Jupiterimages—Getty Images
The resurgent popularity of lobster has driven demand for the edible crustaceans to record prices.
August prices for lobster have hit an 11-year high, with wholesale new shell live lobsters over a pound selling for about $6 per pound, according to data group Urner Barry. Meanwhile, prices for Mid-Atlantic lobster meat from the tail, knuckles and claws are currently running as high as $32.50 per pound.
And the end of summer hasn't driven prices down significantly. In fact, fall is when most of the East Coast catch turns to hardshell lobsters, which are priced higher than the softshell lobster caught earlier in the year, according to Undercurrent News.
The wholesale cost of a hardshell lobster just over one pound hit $8.50 at the end of August, the highest seen since 2005, Urner Barry reported. Meanwhile retail prices in September remained high, with people paying an average of $9-$11 per pound for a live lobster—up slightly from last year's typical price.
Much of the demand for lobster comes as lobster rolls and other traditional New England dishes spread in popularity across the country. "The lobster roll 'phenomenon' has created excess demand for lobster meat," Michael Tourkistas, chief executive of East Coast Seafoods, told Financial Times.
Rising demand for lobster comes amid a new report this week that estimates global warming will wipe out Maine lobsters in the next 85 years. Scientists at the University of Maine Darling Marine Center and the Bigelow Laboratory for Ocean Sciences studied how rising ocean temperatures impact lobster larvae.
They found that lobster raised in water that's just 3 degrees (Celsuius) warmer than current temperatures fared poorly. Based on the research, it's expected the Maine lobster population will be destroyed by 2100.
Update: This story has been clarified to indicate when lobster prices peaked.