The Government Spends Billions to Help Send Low-Income Students to College. Only Half Are Graduating.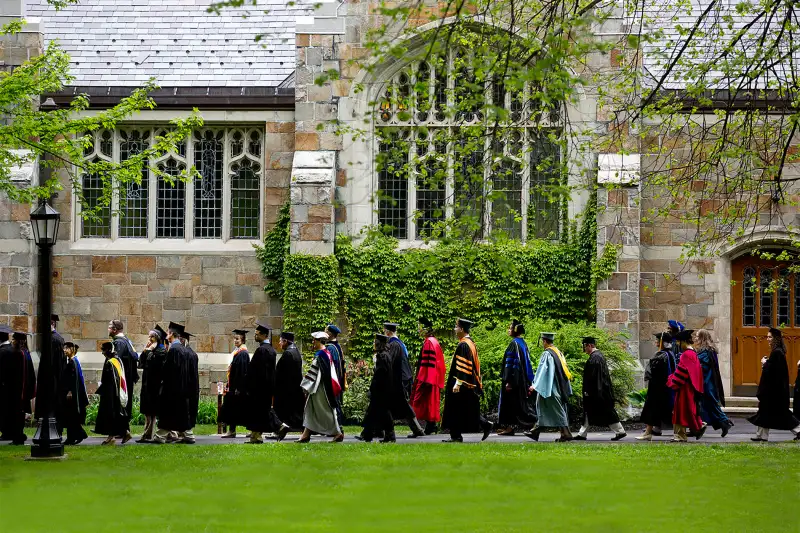 Phyllis Graber Jensen—Bates College
It's no secret finishing college is more difficult for low-income students. But new government data show just how hard that struggle can be.
At four-year colleges, just under half of students who received Pell Grants—federal aid awarded to millions of low income families each year—went on to earn a bachelor's degree within six years, according to a Money analysis of Education Department data released Thursday. That's compared with 67% of students who did not receive the grant.
Even students at top colleges struggled. At colleges that admit less than a third of applicants, graduation rates were much higher, but the overall gap was nearly as wide: Pell Grant recipients had a 71.9% graduation rate, compared with 87.9% for the rest of students.
Overall graduation rates, including both students who qualify for Pell Grants and those who do not, were 66% for private colleges and 59% at public colleges, according to the data, which tracked students who enrolled in 2010 through the end of last year.
The majority of Pell Grants go to students from families earning less than $30,000. This year, the maximum grant increased to $5,920, though the average award has hovered around $3,700 for the past few years.
Since 2000, the federal government has spent roughly $400 billion on the Pell Grant program, with annual spending now at about $30 billion. Yet until now, there's been almost no national data on how students who receive that money do in college. The numbers released this week are a piece of newly collected data published by the National Center for Education Statistics. They also include information on part-time and transfer students—all of which higher education experts and researchers have been pushing the government to track for years.
One reason lower-income students are less likely to graduate is simply that they attend colleges with lower graduation rates. Nearly a quarter of Pell Grant recipients attended colleges where fewer than four in 10 students earn a bachelor's degree within six years, according the new data. But even looking at students on the same campus, gaps persist. At individual colleges, the median gap was about 7 percentage points.
Of course, not every college had a graduation gap between the two student groups: At more than 400 colleges, Pell Grant recipients earned bachelor's degrees at the same rate or better than the rest of the student body.
Even with this new data, the ability to measure college outcomes is still limited. Completion rates for Pell recipients, for example, are only available for full-time students who enroll in college for the first time. Money further limited the pool of recipients to those seeking bachelor's degrees at about 1,700 four-year colleges for which there was sufficient data. In other words: this analysis excludes part-time students, students who are enrolling in college for a second time, and students at community colleges and for-profit colleges. Altogether, those groups make up a majority of Pell Grant recipients.
Pell Grants are not a perfect measure of low-income students, either. Some students don't file the Free Application for Federal Student Aid, and so they don't receive Pell Grants even if they would qualify. And a report published this week shows many middle-income students receive money through the program, too.
Money's findings add evidence to previous reports based on more limited, privately collected data that also found lower graduation rates for Pell Grant recipients, including a project from Education Trust, an advocacy group for low-income and minority students.
Andrew Nichols, author of the Education Trust report, says the Pell Grant program was created to increase access to college, not necessarily ensure completion. In terms of access, it has helped send more low-income students to college, he says. But now, "the onus is on institutions to be good stewards of that money."
What that means will look different on different campuses: For some schools better academic advising and tutoring will be the answer. Other schools will need to spend more of their own money on need-based aid to supplement Pell Grants, which typically don't cover a student's true financial need, meaning low-income students often end up working more hours during college than their wealthier peers, Nichols said. Affordability and money struggles are the most commonly cited reasons for students dropping out of college.