4 Tricks for Lowering Your Credit Card Interest Rates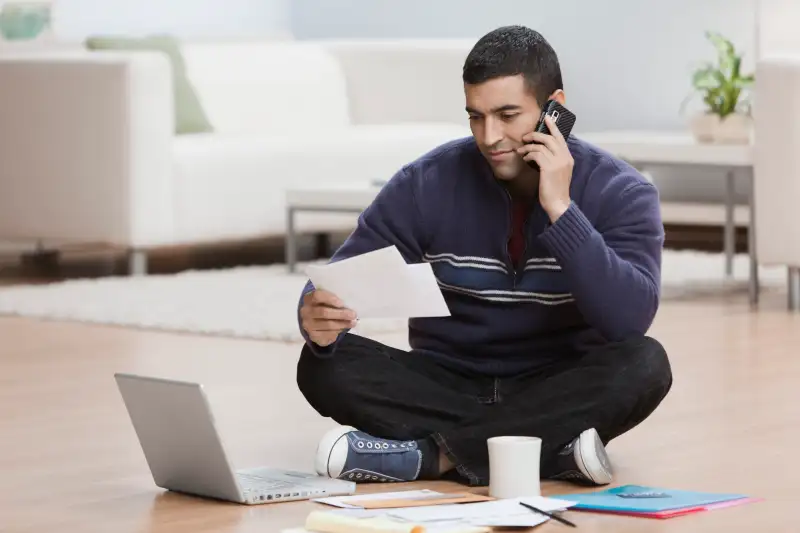 Hill Street Studios—Getty Images
Over half of American households carry credit card debt from month to month. That means they're making interest payments that reduce the amount of money they have.
The higher your interest rate is, the more money you lose every month. The good news is, there are a few tricks you can use to help lower your interest rate so you can do more with your income.
Improve Your Credit Score
Improving your credit score is one of the most effective ways to qualify for a lower interest rate. Repaying debt is the fastest way to increase your score, so you should focus on setting aside more money to pay off your:
Credit card balance
Student loans
Mortgage
Personal loans
Devoting more of your money to debt reduction will take some effort, especially if you are already having a hard time making ends meet. Start by downloading money management and debt reduction apps to your phone.
Some of the best apps include:
Download these apps to your smartphone so that you are able to track your debt reduction from anywhere. The LG G4 from T-Mobile, lets you open and use these apps within seconds, due to their fast LTE network. The sooner you start using your money more wisely, the sooner you can improve your credit score and take advantage of lower credit card rates.
Take Advantage of Balance Transfer Offers
The credit card industry is extremely competitive, so banks often use zero-interest balance transfer offers to poach customers from other companies. Many of these offers will let you avoid interest payments for a year or more. That gives you a lot of time to reduce your debt. Some offers are better than others, so you will want to compare your options.
Keep in mind that the introductory rate won't last forever. Once it ends, you will start making interest payments again.
You can make the most of these offers by repaying the entire balance before the introductory rate ends. Since transferring your balance can help you save hundreds of dollars, you should have an easier time eliminating the debt. You may have to change your spending habits, though, to avoid building a balance in the future.
Read More: The Ultimate Guide to Paying Off Your Student Loan Faster
Negotiate for a Lower Rate
Even if you don't want to move your credit card balance to a new account, you can often negotiate a lower rate with the company you now use. Banks know they can lose your business, so they are often willing to lower interest rates to keep you as a customer.
Banks don't want to make this too easy. You'll have to give them good reasons to lower your rate. When you contact your credit card provider, argue that you deserve a better rate because you:
Make payments on time
Have used the card for several years
Have gotten low-interest offers from other banks
These arguments, of course, will only work if they are true. If you don't meet these qualifications, then spend some time improving your relationship with the company.
It also helps if you are polite to the customer service representative. Being rude won't get you anywhere. You should, however, be persistent. Ask to speak to a manager if the rep can't lower your rate.
You can find scripts online to help you negotiate a lower credit card rate effectively. Use them if you're uncertain how you should ask for a better rate.
Read More: Why Private Schools Are a Financial Rip-Off
Know What Other Consumers Are Paying
Knowing what other consumers are paying will make your negotiations more effective.
Somewhat surprisingly, the rate you pay could depend on little more than when you opened the account. In January 2016, credit card companies charged about 13.1% for fixed-rate accounts. Just a couple of months later, the rate had fallen to 12.52%.
Read More: How Much Can I Afford to Borrow for a New Home?
That may not seem like a huge difference, but the amount of interest you pay will accumulate over time.
Do your homework so you can compare your rate to what others are paying. This will help you determine whether you're getting a good deal.
Getting a lower interest rate can seem like a difficult task. By following these tips, though, you could have a lower rate within days.