The Creepy New Way Macy's Tempts You to Make Impulse Purchases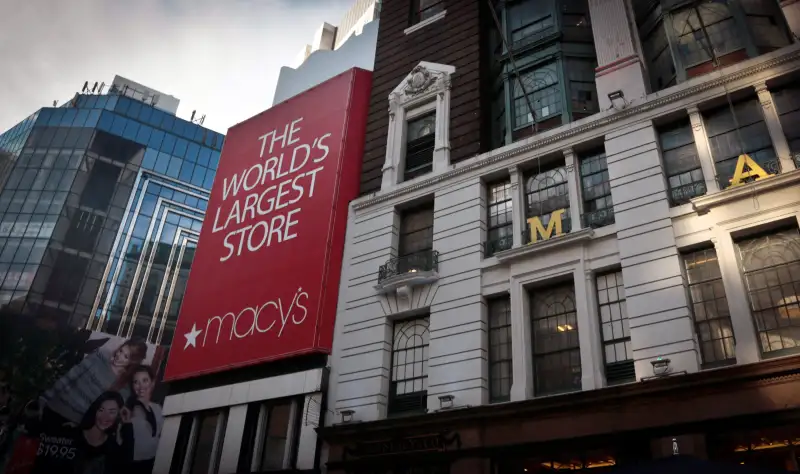 The Shopkick app was born as a combo rewards program and location-based coupon dispenser, in which users accumulated points (or "kicks") for doing things such as activating the app inside stores, scanning barcodes of specific items, or merely walking inside a participating retailer location. The app works with tons of national retailers, including Best Buy, Sports Authority, J.C. Penney, and Macy's and was a hot topic in the news a couple of years ago, when Target made Shopkick available for use in all of its stores around the country.
From the get-go, retail experts anticipated a time when such technology would be fine-tuned and pushed to the next level. Instead of the app displaying basic coupons and deals the moment the customer walks through the doors, more precise location-based offers and promotions would appear based on where the shopper is standing inside the store.
During the upcoming holiday shopping season, this futuristic vision of retailer marketing will arrive in a big way at Macy's. The Washington Post reports that over the next few weeks, Macy's is installing 4,000 special devices inside nearly 800 stores, with the purpose of detecting the exact location of shoppers—and then sending them special tempting offers accordingly.
The devices, developed by Apple, are called iBeacons, and some people have already described them as "creepy." Macy's began testing how Shopkick and iBeacons would work together during the 2013 holiday season. Apparently, the retailer was happy enough with the experiment to roll out the technology to all of its U.S. stores.
How exactly will the tech play out in a real-world situation? Say you're "in the housewares department standing next to our display of KitchenAid mixers," Macys.com president Kent Anderson explained. "The ability to transmit to you information — a video about the quality of this product, the accessories that we have as part of our assortment that you may not see there — rich content that may, and should, help us close the sale, is where we potentially see the beacon technology going in our stores."
Presumably, if the mixer was on sale or part of some other promotion, that information would also appear on the smartphones of those using the Shopkick app. Macy's says that "more personalized" offers—based perhaps on one's history of purchasing or browsing in stores and online—could pop up as soon as next spring, though that may depend on how the new program plays out during the upcoming season and how welcoming (or not) shoppers are to the retailer using even more of their personal data.
Macy's maintains that it will proceed cautiously concerning how often specific location-based ads and promotions will be sent to shoppers in stores. Going to that well too often could prove to be, quite literally, a turn-off in that shoppers could wind up turning off the app. "There is the opportunity to overload them" with special deals, Anderson said, "and I think that the balance has to be found."