Marc Jacobs Wants to 'Make America Marc Again' With Mock Trump Hat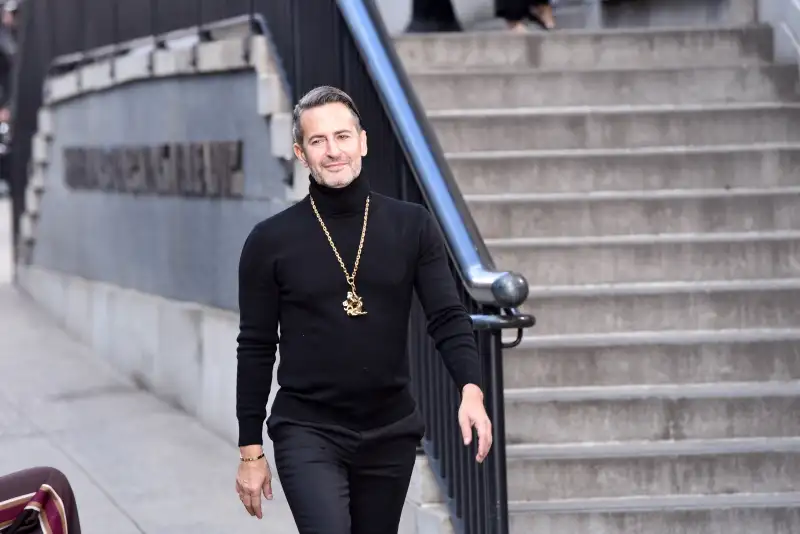 Jared Siskin, Patrick McMullan via Getty Images
Marc Jacobs is getting political.
The high-end designer released new "Make America Marc Again" hats for $65 online.
"A mantra to get you motivated," the description for the hat reads on the Marc Jacobs website. "For anyone seeking for a slogan to lift their spirits, look no further."
//platform.instagram.com/en_US/embeds.js
Based on President Donald Trump's red "Make America Great Again" hats, the latest iteration joins a number of caps designed in protest against Trump's administration. Different adaptations include slogans like "Make America Gay Again," "Make America Read Again" and "Make America New York."
A spokesperson for Marc Jacobs did not immediately respond to a request for comment.
The black Marc Jacobs hat first appeared when the designer wore it on his way to SXSW in Texas this year. Now, the hat is available for purchase for a limited time, according to his site.
This isn't Jacobs's first political statement. He designed a shirt for Hillary Clinton, then a Democratic presidential candidate, and joined other high-end designers in refusing to dress First Lady Melania Trump.
"I have no interest whatsoever in dressing Melania Trump," Macobs told WWD in Nov. "Personally, I'd rather put my energy into helping out those who will be hurt by [Donald] Trump and his supporters."