Tom Brady Has a "Make America Great Again" Trump Hat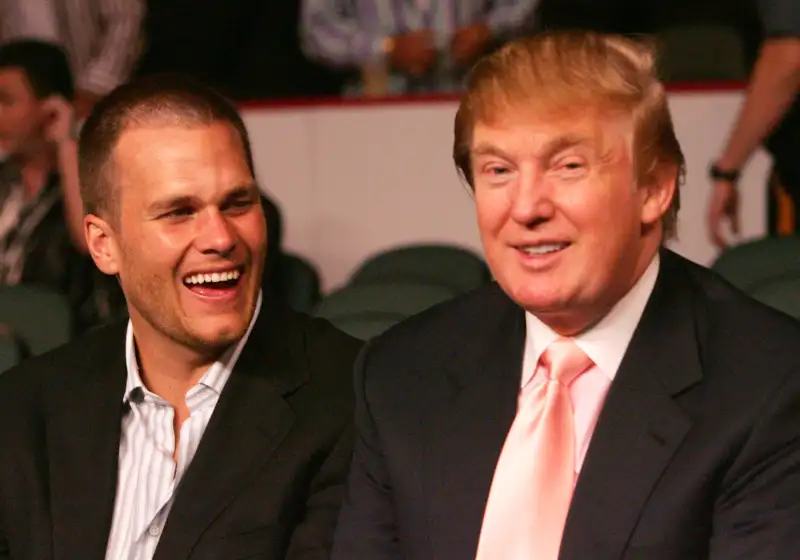 It's no secret Donald Trump is a fan of New England Patriots' quarterback Tom Brady. The billionaire Republican presidential candidate celebrated Brady's victory over the NFL on September 3rd with a tweet.
But did anyone have any idea Brady was a Trump fan? Not until he was seen with a "Make America Great Again" hat in his locker.
In an interview with WEEI, Brady said he received the hat through Robert Kraft, the Patriots owner and Trump crony who has given Brady motivational speeches through the years. Brady -- who just won a court ruling overturning his four-game suspension over "Deflategate" -- referred to Trump as a "good friend," though he didn't say whether he would be voting for Trump. A Republican presidential candidate hasn't won Massachussett since 1984, and Brady is the bay State's pride and joy.
However, Brady's Trumphilia still seems deep. "It's pretty amazing what he's been able to accomplish," he told WEEI, though did not specify the accomplishment. And let's face it, that hat isn't exactly subtle.