What Happens to Tickets for Unplayed Playoff Games?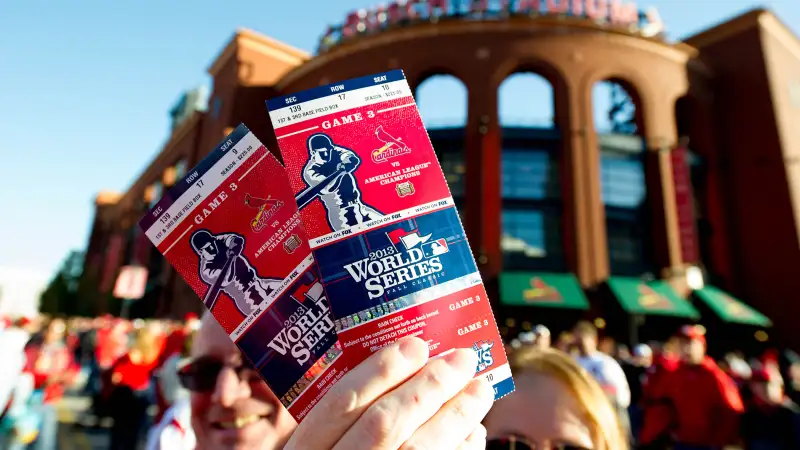 David Durochik—MLB Photos via Getty Images
So imagine that you splurged for tickets to game five, six, or seven of a seven-game MLB League Championship Series, or even the World Series, hoping to witness the dramatic moment when your home team advances or wins it all. And then further imagine that your team gets steamrolled in four games.
What happens to your tickets? Can you return them for refund? Or is that money lost, making the defeat not just emotionally painful but expensive to boot?
The answer is yes, you can get a refund—but there are a few things you should know:
If you bought your ticket using a credit card from the MLB or one of its teams, you don't need to do anything and an automatic refund will come to you.
If you paid in cash at a box office, your ticket is treated like cash and you will have to go back to the box office for a refund. In most cases you can also send it in by mail and receive your refund by check.
If you bought your ticket off StubHub or Ticketmaster, you'll get an automatic refund, though the site may keep their fees.
If you bought your ticket from a friend or a person on Craigslist, you'd need to track down the original purchaser because the refund will automatically be issued to them (unless they paid cash at the box office). This makes casually buying late-series playoff tickets from strangers a gamble: The game may or may not be played, and you may or may not be able to get your money back. So buyer beware.
Read Next: Cubs-Mets Isn't the World Series, but Tickets Sure Are Priced Like It Is