This is How Much NFL Tailgaters Spend Per Game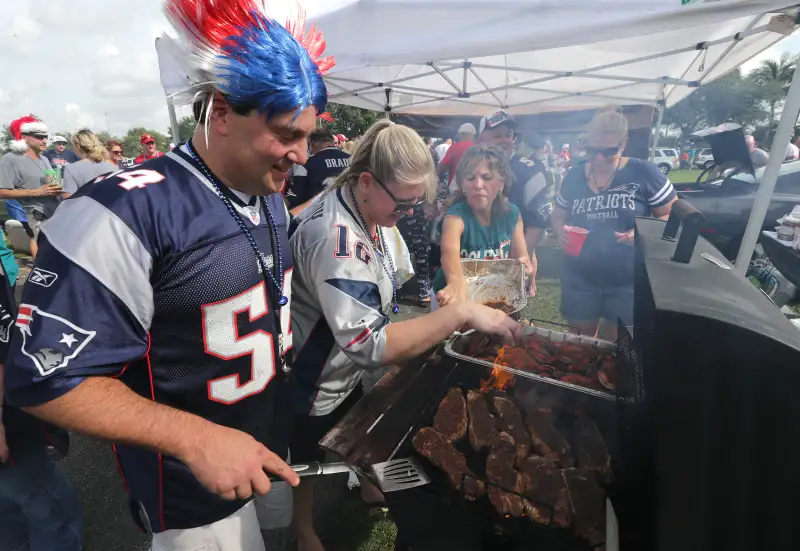 Chin, Barry—Boston Globe/Getty Images
Tailgating usually means not having to spend quite as much on stadium food, but make no mistake—it might not save you any money.
According to an infographic on AdAge from IPG Media Lab, the 24% of NFL stadium goers who tailgate spend $196 per game on food, drink, and other supplies. Considering that the average tailgater goes to three games a year, this adds up to a whopping $588 per season.
On a more granular level, the Lab found the $196 budget averaged $28.65 for beer, $17.09 for soft drinks, $16.61 for burgers, $15.37 for snacks, $14.16 for steaks, and $13.19 for liquor as the largest line items.
Even if it won't save you money, tailgating will however let you enjoy a game hunger-free. A budget of $200 goes much farther at the grocery store than it does with a stadium's $9 beers and $7 hot dogs.