How Much Do NFL Refs Get Paid for the Regular Season? And the Super Bowl?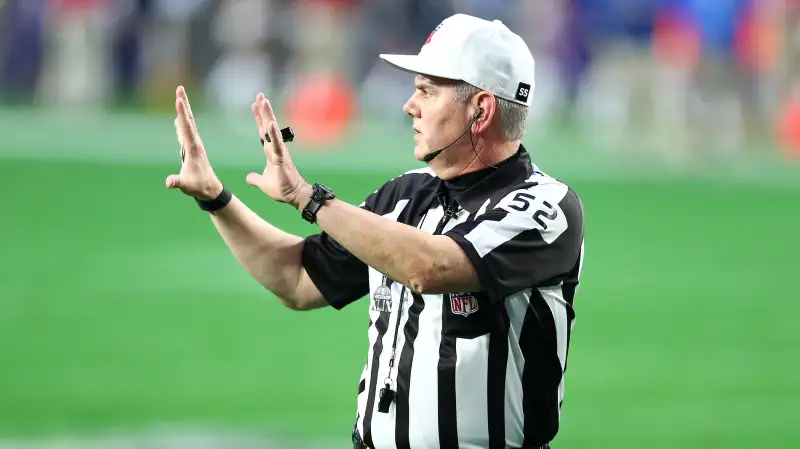 Ronald Martinez—Getty Images
You may or may not remember the NFL referee lockout of 2012. Basically, the NFL and its referees couldn't agree on the terms of their collective bargaining agreement, and after much controversy over bad calls by the scab referees, the NFL succumbed to the referees' pressure and came to an agreement that left refs doing pretty well for themselves.
The average NFL referee salary was $173,000 in 2013, and it is set to rise to $201,000 by 2019. Note that the NFL season only lasts about half the year, and for most NFL referees, refereeing is not their only job.
In addition to their base compensation, the referees got to keep their existing defined-benefit pension plan through the 2016 season or 20 years of service. After that, the league is moving to a defined-contribution 401(k) plan. It's pretty generous, with an annual deposit of $18,000, and a partial matching contribution.
If you think referees were being greedy and deserved of their lockout, it's important to remember the NFL is an astoundingly lucrative operation. The cost of this plan, which the refs said would cost the NFL $3.2 million, is small potatoes compared to the NFL's billions.
As for how much refs make by working in the playoffs, we reached out to the NFL but (unsurprisingly) no one responded. The referee bonuses for officiating in the post-season appear to be under wraps. But if refs made $11,900 for the Super Bowl in 2001, as one source says, and probably averaged something like $50,000 for the regular season back then, they'd make perhaps as much as $40,000 today if the bonus-to-salary proportions remain roughly the same.
Referees will return to the Super Bowl this year on Feb. 4, when the New England Patriots and Philadelphia Eagles will square off.
Another way to make an educated guess as to what refs earn by working in the Super Bowl is to use player bonuses as a point of reference. In 2001, players took home $36,000 for winning the Super Bowl. This year, players walk away with up to $118,000 each if their team wins the big game, according to estimates from SB Nation. That's a 3.2-fold increase. If this increase also applies to what refs now earn, they'll get around $39,000 for working the big game. So our guesstimate is something in the $30,000 to 50,000 range. Not too bad for a little overtime on a second job.