Mark Cuban Offers $10 Million to Charity if Donald Trump Sits for an Interview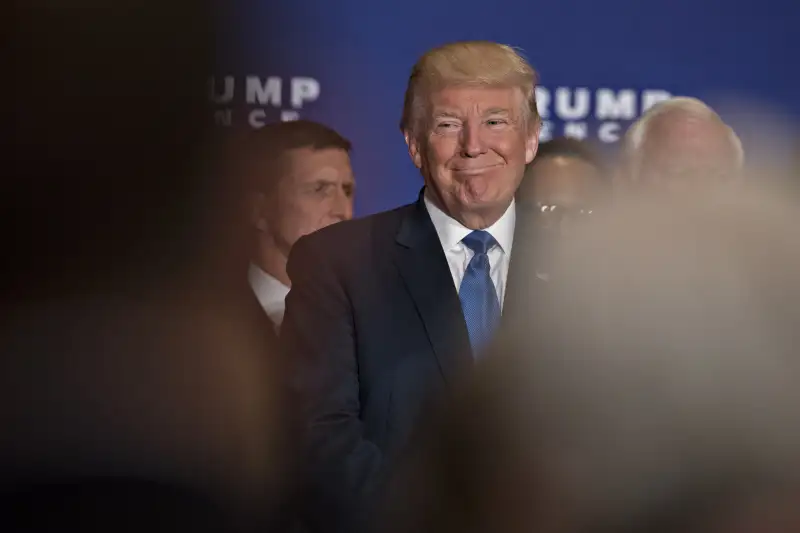 Bloomberg—Bloomberg via Getty Images
On Friday, Mark Cuban stole a move out of the Donald Trump playbook by offering up a huge chunk of money to charity, in exchange for what might seem like something minor in return.
Specifically, Cuban—the tech entrepreneur, owner of the NBA's Dallas Mavericks, and increasingly an outspoken critic of Donald Trump—sent out a Tweet proposing that he would donate $10 million to the charity of Trump's choice if the billionaire Republican presidential nominee sits for a four-hour interview about his policies.
Here's the initial Tweet, which was retweeted more than 10,000 times less than an hour after being posted:
Cuban followed up that message with Tweets containing some ground rules ("you cant mention the Clintons or discuss anything other than the details and facts of yr plans"), and more specifics about what Trump can expect during the interview ("no one else is in the room to help. Just me, you and a broadcast crew."). He then used an infamous quote from Trump, spoken recently when the Republican contender was trying to win over African-American voters, to get Trump to bite on the interview proposal:
The big-money offer from Cuban isn't the only one on the table right now related to Donald Trump. LinkedIn co-founder Reid Hoffman recently said he would donate $5 million to veterans charities if Trump released his tax returns. A veteran named Peter James Kiernan has also launched a crowdfunding initiative at CrowdPac.com to get Trump to make his tax returns public. As of Friday afternoon, the campaign had raised $175,000 toward a goal of $1 million, and all of the money will be donated to veterans organizations if the presidential nominee releases his returns.
Then there was the fat cash offer put up a few years ago by Trump himself. In the fall of 2012, just before the last presidential election, Donald Trump made the following offer public: "If Barack Obama opens up and gives his college records and applications, and if he gives his passport applications and records, I will give to a charity of his choice -- inner city children in Chicago, American Cancer Society, AIDS research, anything he wants, a check, immediately, for $5 million."
Read Next: Donald Trump's Son Just Admitted the Real Reason His Father Won't Release Tax Returns
The offer was related to "birther" claims then backed by Trump alleging that Obama was not born in the U.S. and thus ineligible to be president. On Friday, Donald Trump officially disavowed this claim, when he stated in a press conference, "President Barack Obama was born in the United States, period."
Trump did not apologize for years of allegations about the birther issue. He also did not mention whether or not he would be donating $5 million, or any money, to charity related to his offer made four years ago.