3 Ways a Market Swoon Can Put Money in Your Pocket
Money is not a client of any investment adviser featured on this page. The information provided on this page is for educational purposes only and is not intended as investment advice. Money does not offer advisory services.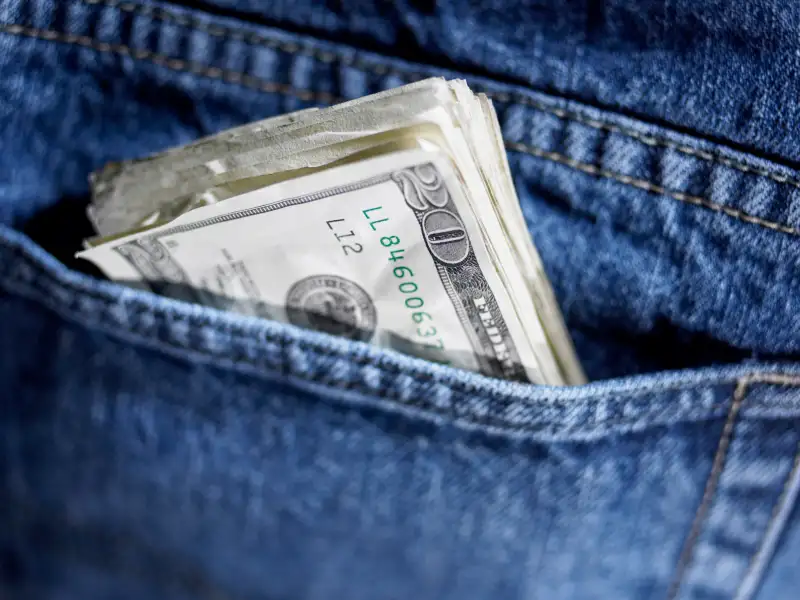 Image Source—Getty Images
With the market down more than 7% in the last month, it's easy to feel fearful for the parts of your life most immediately affected by a rocky financial world — like retirement savings and job security.
Certainly, there are plenty of good reasons to be cautious about the future, including high valuations and other signs the current bull market may be aging.
But a downtrodden market like this one can create pockets of opportunity for investors and consumers alike. Here are just a few ways you can benefit from the recent pullback.
1. Cheaper gas prices
Thanks to a supply glut and low demand, gasoline prices are hovering at less than $3 a gallon across the United States. And that's despite international geopolitical unrest, which usually keeps oil expensive.
2. Low interest rates on mortgages
The Fed is keeping short-term rates low, and the sell-off has sent investors into Treasury bonds, driving down the yields that serve as a benchmark for borrowing costs throughout the economy. So mortgage rates have taken a big dip in the last month.
Interest on a 30-year fixed-rate mortgage is now 4.01%, which means that if you're sitting on a much higher rate from buying a home a few years ago, now could be a very opportune moment to refinance. Though the paperwork might be intimidating, letting inertia get the best of you could mean leaving literally tens of thousands of dollars on the table.
3. Stock-buying opportunities
When the market takes a big dive, it can be a good moment to purchase stocks, especially if your goal is to buy and hold for the long term. This is particularly true for younger people who have time on their side, as they stand to lose very little in the short term (even if stocks continue to drop) and can gain much more when the market eventually recovers.
So if you are a millennial and have been putting off opening (or upping contributions to) that 401(k), now is your moment to choose a plan. And even Gen X-ers generally have enough years ahead to take on some risk in their retirement portfolios.
Finally, if you're not a driver, homeowner, or investor, there's always that trip to Paris you've been putting off: Thanks to economic uncertainty in Europe, the Euro is trading for less than $1.30—the cheapest it's been since last summer.