Investors Doubled Their Stock Market Losses in 2018 By Making This Costly Mistake. Here's How to Avoid It
Money is not a client of any investment adviser featured on this page. The information provided on this page is for educational purposes only and is not intended as investment advice. Money does not offer advisory services.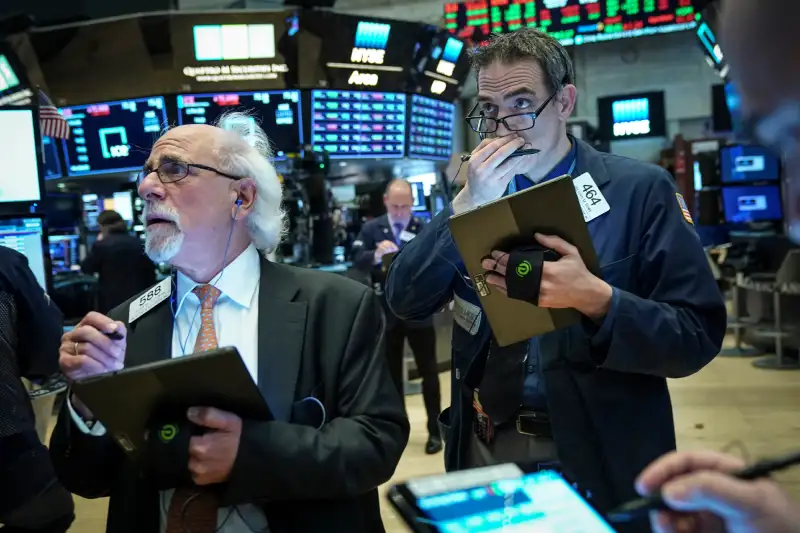 Drew Angerer—Getty Images
When investors panic, they can shoot themselves in the foot. New data suggests that's what happened last year.
It's no secret that 2018 was a wild year for investors in the stock market. The S&P 500 hit a record high by late September, before falling more than 7% in October and more than 9% in December.
Bad trading decisions caused the average U.S. investor to lose roughly twice as much as the S&P 500's decline in 2018, according to a new study from Dalbar, a financial services marketing firm. The S&P retreated 4.38%, while everyday investors lost 9.42% on the year, on average.
Investors on the whole pulled money out of the market in every month in which the S&P yielded positive returns, according to a release from Dalbar. In August – a good month for the market, for example, the S&P returned 3.26%, compared to the average investor's 1.8%. In October – a bad month for stocks – the S&P fell by 6.84%, while investors lost nearly 8%.
Since 1994, Dalbar's Quantitative Analysis of Investor Behavior (QAIB) team has used aggregate cash-flow data from U.S. mutual funds to compare theoretical fund returns to how investors actually fare in real life. Main street investors are notoriously reactive, buying after stock prices have risen or selling after they fall. Historically, the average investor "earns much less than market indices would suggest," according to the study.
In 2018, "investors sensed danger in the markets and decreased their exposure, but not nearly enough to prevent serious losses," Cory Clark, DALBAR's chief marketing officer, said in a statement.
Now that the yield curve has inverted, and the market still remains slightly overvalued, according to many experts, 2019 could be another volatile year for stocks.
DALBAR's report is more evidence investors should not try to time the market – if you pull money out during a down month, you could miss the gains of the following month, for example.
"The best thing for an investor to do is to stay put," Clark says. "It's hard, but in reality, historical patterns tell us that if you take a buy and hold approach, then you'll be better off."