The Stock Market Is Having Its Strongest Start in 21 Years. Here's What It Could Mean for the Rest of 2019
Money is not a client of any investment adviser featured on this page. The information provided on this page is for educational purposes only and is not intended as investment advice. Money does not offer advisory services.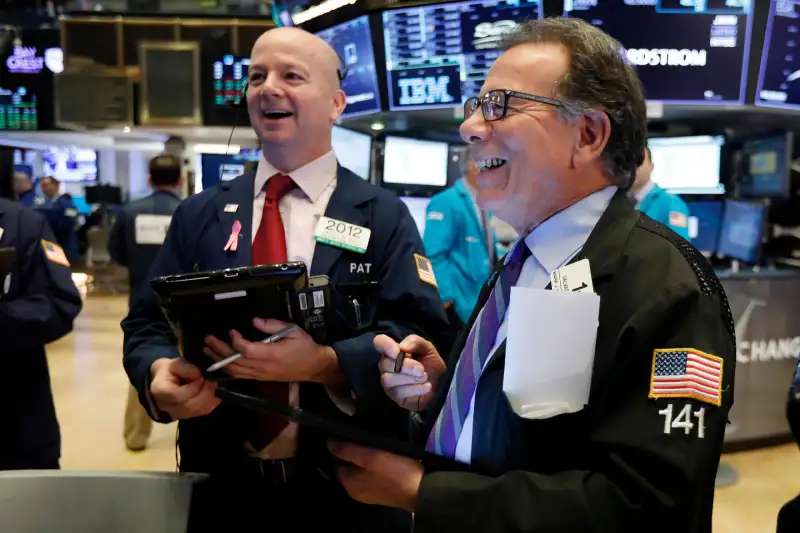 Richard Drew—AP/REX/Shutterstock
The stock market started off like a rocket in 2019. If history is any guide, that could bode well for the rest of the year.
From an easing of trade tensions with China to a mellower stance by the Federal Reserve (which held rates steady, as expected, on Wednesday afternoon), investors have breathed a sigh of relief during the first 10 weeks of 2019. Through Tuesday's close, the S&P 500 is up around 13%, it's best start since 1998, during the halcyon days of the Internet bubble.
Even better news: Historical data suggests a strong start usually presages a strong finish. Since 1950, the stock market has risen 13% or more during the first three months of a calendar year seven times before: In 1998, 1991, 1987, 1986, 1976, 1975, and 1967.
Out of these seven years, stocks went on to post additional gains – sometimes large ones – six times. In 1998 and 1991, for example, the market went up another 11.6% and 11.2%, respectively.
The only time when a strong start didn't pay off: 1987. In October of that year, stocks plunged by almost 23% in a single day. That event, the market's biggest one-day percentage loss in history, came to be known as 'Black Monday.' It's worth noting that, despite Black Monday, 1987's strong start helped the market finish the full year up by 2%, according to Ryan Detrick, Senior Market Strategist at LPL Financial.
Of course, when it comes to the stock market, even the most-enticing seeming historical trends need to be taken with a big grain of salt. Most academic research suggests it's difficult, if not impossible, to pick out truly forward-looking market patterns.
Indeed, one big reason the market has jumped dramatically so far in 2019, is simply that it finished 2018 in such a funk – down 15% in the final three months of the year.
A number of business economists and market experts are still worried about the economy, with many predicting a recession to hit by 2020. Investors have remained anxious about the tightening labor market and stock valuations, among other concerns.
"The market could do no right in the fourth quarter, and now it can do no wrong," says Howard Silverblatt, Senior Index Analyst for S&P Dow Jones Indices.
Indeed, while the market has rebounded in some fashion, it's still down by just over 3% since the start of last October.