This Is the Biggest Mistake People Make When Signing Up for Medicare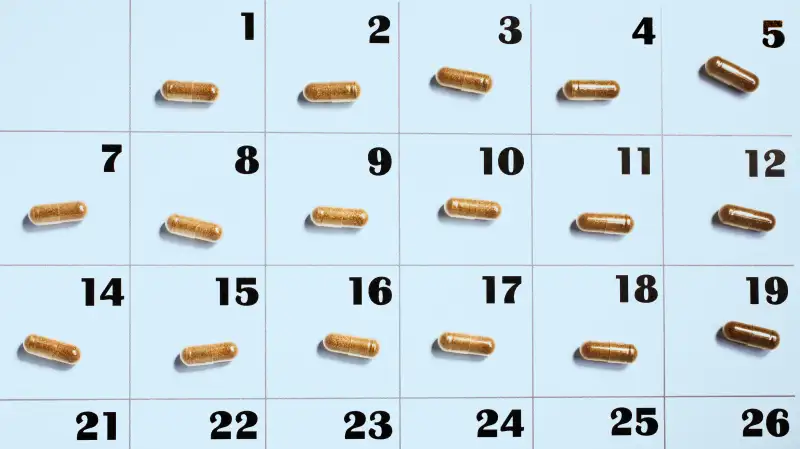 Most pre-retirees know that Medicare coverage kicks in when you turn 65. But that's not the whole story. If you want to enroll in Medicare without hassles and costly penalties, you need to know exactly when to sign up for the program you want. There are different enrollment periods, so it's trickier than you might think. Many older Americans fail to sign up at the right time, which can lead to higher premiums or leave you with coverage gaps, studies have found.
First, though, there are exceptions to the age 65 sign-up date. You may still be covered by your employer's health care plan, for example, or if you are eligible for Medicare due to a disability, you can sign up earlier. In my column next week, I will discuss strategies for people who won't be enrolling at 65. But this week we'll focus on traditional sign-up rules. Now for a quick rundown of the five—yes, five—different enrollment periods for Medicare:
Initial Enrollment Window: Medicare has established a seven-month Initial Enrollment Period, which includes the three months before you turn 65, your birthday month, and the three months afterward. This window applies to all forms of Medicare—Parts A (hospital), B (doctor and outpatient expenses), C (Medicare Advantage), and D (prescription drugs).
Signing up for Medicare Advantage (MA), the managed health care version of Medicare, also requires you to have Parts A and B. You can drop your MA plan anytime within the succeeding 12 months and just use what's called original or basic Medicare (Parts A and B).
Medigap Enrollment: There is a separate six-month open enrollment period for Medicare Supplement policies (also called Medigap), which begins when you've turned 65 and are enrolled in Part B. During this period, insurers must sell you any Medigap policy they offer, and they can't charge you more because of your age or health condition. This guaranteed access may be crucial because if you miss this window and try to buy a Medigap policy later, insurers may not be obligated to sell you a policy and may be able to charge you more money. (Note: Medigap policies may not be sold to people with Medicare Advantage plans.)
General Enrollment: If you missed enrolling in Part A or B during the Initial Enrollment Period, there is also a General Enrollment Period from January 1 through March 31 each year. Waiting until this period could, however, trigger lifetime premium surcharges for late Part B enrollment, which can end up costing you thousands of dollars. And your coverage won't begin until July.
If you enroll in Part B during the General Enrollment Period, there is another window—April 1 through June 30—during which you can sign up for a MA plan with or without Part D drug coverage. In most cases, coverage also will take effect July 1.
Part D drug coverage is not legally required. But if you don't sign up for it when you first can, and later decide you want it, you will face potentially large premium surcharges. For example, if you missed enrolling during your initial enrollment period and then bought a policy, a premium surcharge would later take effect if you were without Part D coverage for 63 days.
Special Enrollment: There are lots of special conditions that can expand your penalty-free options for when you sign up for Medicare. And there also are what's called Special Enrollment Periods for people who've moved, lost their employer group coverage or face other special circumstances. These special periods may have enrollment windows that differ in length from the standard ones.
Open Enrollment: If you already have Medicare, there is an Open Enrollment Period every year, when you can select new MA and drug plans, including moving back and forth between basic Medicare (Parts A and B) and MA. It runs from October 15 through December 7.
For those with MA plans, there is also a special MA disenrollment period from January 1 through February 14, when you can move back to basic Medicare and also get a Part D plan if you need one (most MA plans include Part D).
Don't feel bad if you can't keep track of so many different enrollment periods. Who could? The A, B, C, Ds of Medicare are confusing enough. Just keep track of this column. And consider using your computer or smartphone's calendar to enter key Medicare enrollment dates as you approach your 65th birthday .
Philip Moeller is an expert on retirement, aging, and health. He is co-author of The New York Times bestseller, "Get What's Yours: The Secrets to Maxing Out Your Social Security," and is working on a companion book about Medicare. Reach him at moeller.philip@gmail.com or @PhilMoeller on Twitter.
Read next: How to Make Sure Medicare Really Covers Your Hospital Stay