Melinda Gates Was Once in Charge of a Microsoft Product That Bombed — and Says the Failure Changed Her Career Forever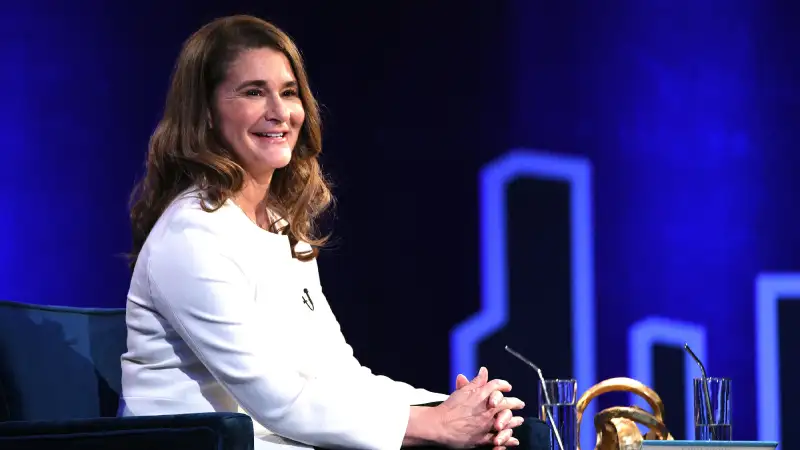 Bryan Bedder—Getty Images for THR
From email typos to missed deadlines, everyone makes mistakes at work sometimes — even Melinda Gates.
The billionaire philanthropist writes in her new book, The Moment of Lift, that she screwed up often in her early days at Microsoft. But in keeping with how you'd think the sixth most powerful woman in the world would react, Gates figured out a way to bounce back. In fact, she used the failures to her advantage.
When Gates joined Microsoft in 1987 as a product manager for Microsoft Word, she says she experienced a "sequence of missteps." First, she expensed an item she wasn't supposed to because she didn't know the procedure, causing her boss's boss to get involved. She then botched a meeting with that boss by not knowing a crucial statistic about pricing.
Gates, who was not married to founder Bill Gates at the time, thought she'd blown it and that her career was over.
"After that meeting, I thought, 'Wow, I may not survive. This is the top manager in my area. I'm one of the few women, I messed up on my expense report, and I misstepped on this,'" she writes. "I remember asking a few people, 'Can I ever regain this guy's trust?'"
But instead of giving up, Gates learned on the job. She realized that she needed to memorize numbers and deeply understand her customers, so she did. She also threw herself into fixing her relationship with her manager.
And it worked.
"I ended up better off than if I had expensed things properly and knew the number he'd asked for," she writes. "Nothing sharpens my focus like a mistake."
Those weren't Gates' only errors. She also messed up big time with Microsoft Bob, a $99 product the company devised in 1995 to help people understand Windows. As the group product unit manager, Gates had to take the heat when Bob flopped.
Specifically, she had to lead a Bob demonstration even though she knew tech critics hated the idea.
"I understood that flops like this were part of the process — in fact, we used to joke that you had to have a major failure to get your first promotion — but that didn't make them any more pleasant," she wrote in a 2017 LinkedIn post. "Failing so hard — and so publicly — was a new experience entirely. Getting ready for that demo was one of the hardest things I've ever done."
Gates and her team decided she would wear a shirt with a target on the back to poke fun at herself. While on stage, she had an epiphany.
"As I stood there in that absurd T-shirt, I understood why the old joke about failures leading to promotions existed in the first place," she said. "They provided a chance to pause, learn something, and choose a new and better direction."
Of course, everything eventually worked out for her.
Gates is now the co-chair of the Bill & Melinda Gates Foundation, which has made more than $45 billion in grant payments to support people across the globe. Her husband, the second-richest man in the world, isn't perfect, either: In 2013, he declared the famous control-alt-delete function to be a "mistake" because his computers should have had a single-button reset.
So the next time you make a seemingly catastrophic mistake at work, remember that you're in good company. Then, take Gates' approach and bounce back better than before.