Controversial Abercrombie CEO Steps Down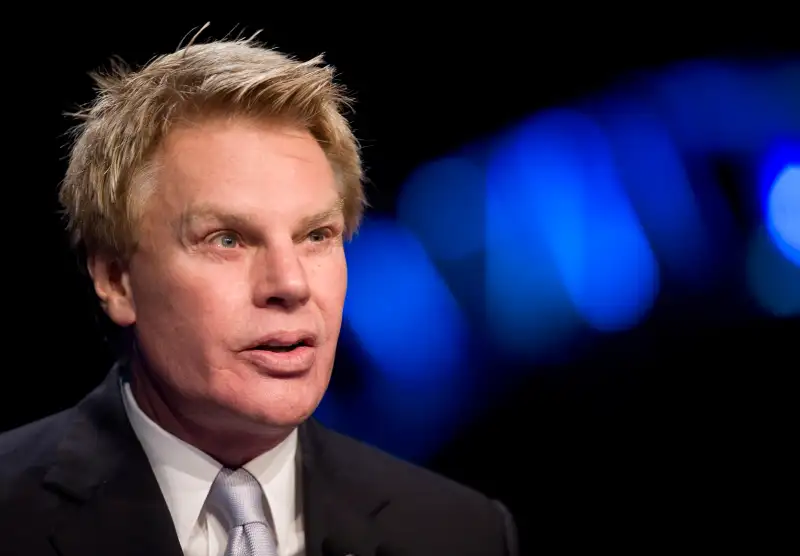 Michael Jeffries, CEO of Abercrombie & Fitch, is retiring effective immediately, the clothing retailer announced on Tuesday.
Jeffries, who made headlines with tone-deaf comments about the company's business practices, was relieved of his duties as chairman in January after investors became dissatisfied with his leadership.
Abercrombie stock—which rose more than 6% on the news—is down more than 60% from its highs in 2006-2007 and down almost 20% in the last year.
Jeffries, who during his 20-year tenure with the company turned it into a trendy powerhouse with more than $1 billion in sales, took heat in recent years for failing to keep up with "fast fashion" brands like Forever 21 and Zara and falling out of favor with its primary teen demographic. But the now-former CEO also tarnished the brand through a series of poorly conceived public statements and business decisions that alienated potential customers.
In an infamous 2006 interview with Salon, Jeffries bragged:
And:
That interview later resurfaced in 2013, along with news that Abercrombie was refusing to offer plus-size clothing, even as competitors like H&M began to make their sizing more inclusive. Together, the revelations caused renewed backlash against the brand.
According to the company's announcement, a management team led by Executive Chairman Arthur Martinez will manage the company until a new CEO is appointed.