What Most Middle-Class Families Don't Know About Paying for College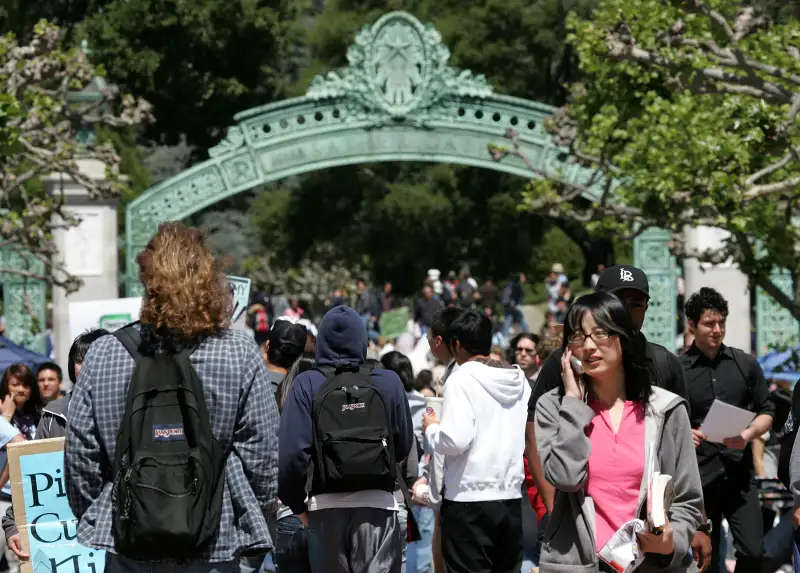 Justin Sullivan—Getty Images
With the cost of college rising steadily, more and more middle class families find themselves in what seems like an impossible predicament: too wealthy to qualify for federal grants -- but not nearly wealthy enough to pay for college on their own. The situation can be especially fraught because, as recent research shows, parents tend to look at paying for their kids' college not just as a possibility but "a moral obligation." But you don't have to despair. Despite what you hear from the higher-education hype machine, there are plenty of ways to get a degree without piling on thousands in debt. What middle-class parents need is to understand how much college costs, how much students are likely to earn post-graduation, and whether it will pay off.
Over the past few decades, more and more parents are putting themselves on the hook. While average undergraduate student borrowing has increased 60 percent since 1990, average undergraduate parent borrowing has tripled. Parents have more life experience than their college-bound students, but they often aren't any better at understanding the repercussions of borrowing for college. Not only are there a void of services to help parents navigate college finance, there aren't widely used rules of thumb like there are for buying a house or saving for retirement. Taking out loans for college can be a very smart investment, but many parents don't know how much loan is too much.
Luckily, parents have a lot more control over the price they pay for their children to go to college than they think. While published tuition has been constantly rising over the last 20 years, the net cost--what a student actually pays--is actually less than it was a decade ago thanks to colleges doling out more aid. Every year, reporters run a story on the "Most Expensive College in America": Harvey Mudd in California now costs nearly $80,000 and, soon enough, some school is going to break $100,000. These numbers are numbing; but families should know the only people who pay that sticker price are either really rich (by one account fewer than 1 in 8 people pay full tuition at private colleges) or families that don't comparison shop.
Furthermore, there are over sixty colleges that meet full financial need, and in some cases this applies to families making as much as $180,000 or more per year at colleges like Harvard and Davidson. Beyond those sixty, there are scores more that come close to meeting full need. There's also the dirty little secret that you can ask for more financial aid and get a better discount. Colleges don't want to lose you after you've already come that close to deciding to attend. We're hesitant to compare college to car buying, but you wouldn't ever pay the sticker price on the lot and you shouldn't on the quad either.
When it comes to choosing a college, you really need to use your head, not just your heart. We get it. Picking a school to attend feels like a huge deal, for students and their parents, but the reality is that there are several hundred great colleges in the United States that will set you up for a tremendously successful future, so don't get caught up in brand names and popularity. The advantages of getting into a name-brand college are overstated. One 2002 study that looked at outcomes for pairs of students admitted to both a prestigious college and a less well-known one, and who attended different institutions, found virtually no difference in earnings. Furthermore, choosing the right major can have a bigger impact on post-graduation earnings than choosing the right college.
With over 2,000 four-year colleges in the United States, there are many affordable options that present a great value for families. It might not feel as impressive to drive around New Jersey with a Rutgers sticker on the back of your car, but your child might be just as well off if you do not spend an extra $150,000 dollars for a private college bumper sticker.
James Murphy is a higher ed and testing consultant. Nick Ducoff is the cofounder and CEO of Edmit and was previously a vice president at Northeastern University.