Hot Take: Now Is Actually a Great Time to Go to College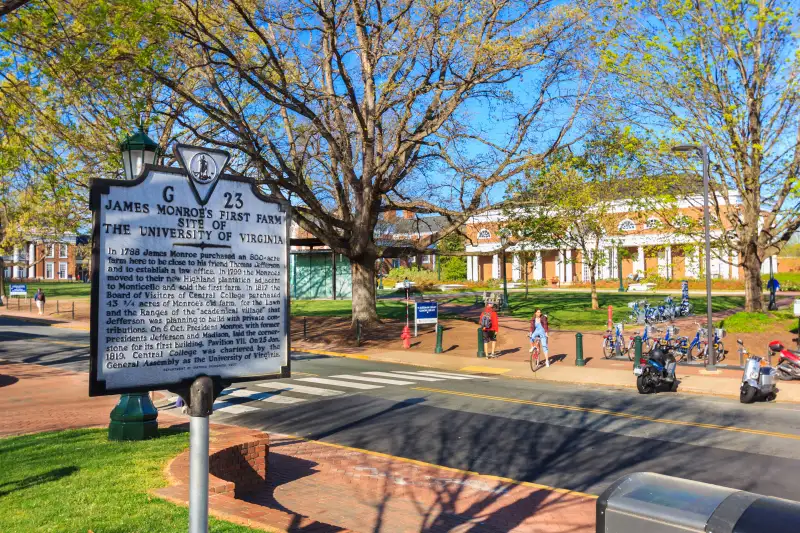 Coronavirus has made deciding whether to attend or return to college, already an expensive and fraught decision, considerably harder. Many students and families have opted to sit this semester or year out — calling it a "gap year" — instead of paying $50,000 or more for what might very well be classes on Zoom. This could be short sighted.
Students taking a gap year are simply delaying when they can start earning the higher salary most college graduates receive. That can cost more than $49,000 over a 20- to 40-year career, according to Teresa Ghilarducci, a labor economist and professor at The New School for Social Research.
What's more, students have more financial advantages this year than they may realize.
As a former college vice president that left his position to start a financial education company helping families get degrees with less debt, I have made the case that I think college will cost less in the future, not more. When I argued that in May of last year, I had a timeline of 17 years, when my newborn daughter would be matriculating to college. However, I think the trends have accelerated, and we're now entering a golden age for college students as consumers.
There's no doubt that many colleges have become increasingly out of reach for many students. But this year, the precarious financial health of colleges, competition for a smaller number of domestic students, and historically low borrowing rates make for a "buyer's market" for many college students.
Let's break each of those down.
Many colleges are struggling and need your tuition revenue more than ever. In light of the change to online learning and facing budget shortfalls, colleges are offering bargain basement pricing to retain students. For example, Laredo College in Texas is offering students 20% off this semester and Southern New Hampshire University is offering full scholarships for all entering freshmen, making it free to attend. Not all colleges are providing discounts, which has some families up in arms. However, in a sign of the times, prestigious Northwestern University recently caved to mounting pressure and announced it is reducing tuition by 10%.
Some colleges are getting creative. St. Norbert College in Wisconsin, is offering a Van Wilder-like "9th semester" free of charge when things return to normal. Pacific Lutheran University upped the ante with an entirely free "PLUS Year". The University of Virginia is even throwing in a January term course and a course in the first summer session of 2021, at no additional cost.
Colleges that have relied on international students in recent years are now scrambling to enroll more domestic students. Travel restrictions and changing guidelines on student visas have kept international students, who typically pay higher tuition, from enrolling. That gives American students the upper hand.
Students also have an historic opportunity to pay for college with considerably less debt this year. While living in your parents' basement is stressful for everyone, it means you don't need to borrow for room and board. In 2018-19, the average cost of room and board at public colleges was $11,140, while the average cost at a private college was $12,680. About three-quarters of borrowers historically have taken out loans in excess of tuition and fees to cover these expenses, according to the think tank New America.
Along with the benefit of borrowing less, student loan rates are at all-time lows. Federal student loans are temporarily interest free until the end of the year. And the interest rate on direct subsidized and unsubsidized loans issued to undergraduates this year is 2.75%, half what it was a decade ago. Interest rates on private loans, while generally more expensive than federal loans, are also historically low.
College students, regardless of their school or class year, should request more financial aid. There's very little harm in asking, and many colleges are doing backflips to recruit and retain students. Even Harvard is facing an unprecedented decline in enrollment, with 20% or more of freshmen deferring.
In addition to the trifecta of many students receiving more institutional aid, lower total cost of attendance, and lower borrowing rates, some students are using the opportunity to increase their course load so they can graduate early. At Dartmouth, for example, nearly two-thirds of students enrolled in an extra course. While students understandably are missing the social experience of being on campus, they can find a silver lining by using the extra time to take more credits, reducing their time to degree, and in some cases their cost, too.
I recognize that for many students, college still might simply be out of reach, and that some students don't have conducive conditions at home to study, lacking reliable internet or a quiet space. There's also, of course, the very real health risk of contracting or spreading COVID-19. However, if you are able to make it work, now is a great time to be a college student from a cost perspective.
Nick Ducoff is co-founder and CEO of Edmit, a financial aid startup.
More from Money:
College Students Signed Leases, Paid Rent and Moved in for the Fall Semester. Then Campus Closed Again