Why I'm a Millennial Parenting Cliché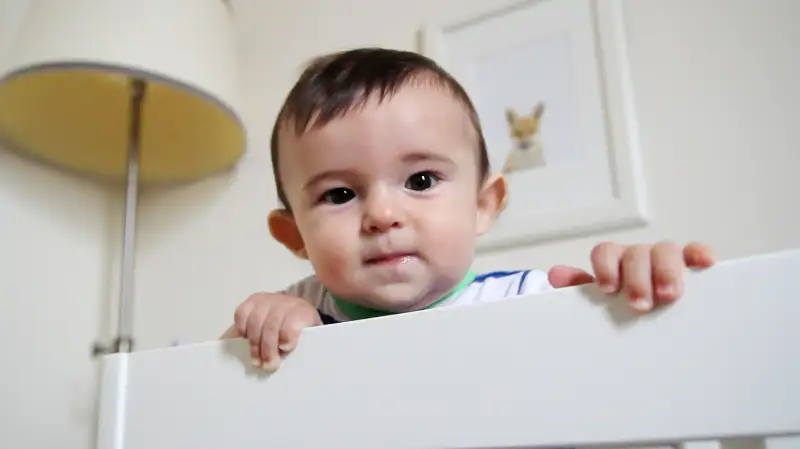 Mrs. Tepper and I like to play a game from time to time that I imagine captivates most new parents. It's called, "What Will My Child Be Like?"
Our clairvoyant visions alter slightly whenever we play, but recent examples include: a painter, a guitarist, and an astrophysicist (in the Neil deGrasse Tyson mold.)
In short: a creative type. That seven-month-old Luke currently has an imagination consumed by putting any and all things (especially wires and stroller wheels) as far into his mouth as possible doesn't really matter. Right now, in these glorious months when he can't tell us what he wants, we are free to speculate on what kind of person he might become. Of course our projections say more about ourselves than him.
Parents everywhere — no matter race, religion, education or age — place greater importance on teaching responsibility and hard work to their children than any other values, per a recent Pew Research Center survey. But when you peer into the data and look at less obviously appealing characteristics, you see just how similar your values are to other people like you.
Take creativity. As shown above, my wife and I care about creativity. Well so do most millennials, per Pew. In fact 78% of parents aged 18-to-29 believe creativity is an important characteristic to instill, six percentage points higher than parents aged 30-to-64. More than one-in-six of people in my age bracket view creativity as one of the most important traits to teach their child.
Religious faith also highlights how similar the Teppers are to other millennials. We spend our Fridays, Saturdays, and Sundays immersed in all sorts of activities – from laundry to playtime at the park to consuming Korean barbeque. Of all the locales in Brooklyn that you might find us on a weekend, a church, synagogue, or mosque doesn't make the list. Only four-in-10 millennials believe religious faith is a value especially important to teach children, 15 percentage points lower than parents between 30-to-64, and 25 points below parents older than 65.
The survey also distinguishes respondents by education – from college graduates to those who have some college education to people who have a high school diploma or less. Everyone values responsibility, independence, hard work, and good manners. College graduates, though, de-emphasize obedience and prioritize curiosity, persistence, and empathy. (Although all three groups rate helping others as important.)
I don't know why parents of a certain race, age, educational achievement, or religion view one character trait as more important than another. Everyone, it seems, values good ol' fashioned American hard work and responsibility. Why a secular, college-educated millennial, though, weighs persistence more heavily than obedience is better answered by social scientists.
What I do know is that the value I assign to these traits illuminates some parental wish fulfillment. Often I yearn for the ability to play Chopin or explain black holes with dexterity and wit. I think I'd be a better person if I were only a bit more curious or empathetic for my neighbors. I can, sort-of, right that wrong with Luke.
But this is a fool's errand. I know I haven't been in charge for long, but how do you teach your kid creativity? What does that even mean? What would that look like?
Parents simply have less control over the people our children become than we like to think as Judith Harris argued in her book, The Nurture Assumption.
As Malcolm Gladwell wrote in a New Yorker review of Harris in 1998:
I think parents often fail to remember how little influence their parents actually had on their development. And so as soon as we become parents we imagine all the great things our child will become with only a slight nudge or word of encouragement from mom and dad. If we "teach" creativity, then he will become creative.
There's a reason that I chose to believe the fantasy. This indulgence in harmless fan fiction shields me from the terrifying reality that before long my seven-month-old infant will be 17 and too big for my arms.
Taylor Tepper is a reporter at Money. His column on being a new dad, a millennial, and (pretty) broke appears weekly. More First-Time Dad: