These Are the Cities Where It's Getting Easier for Millennials to Buy Homes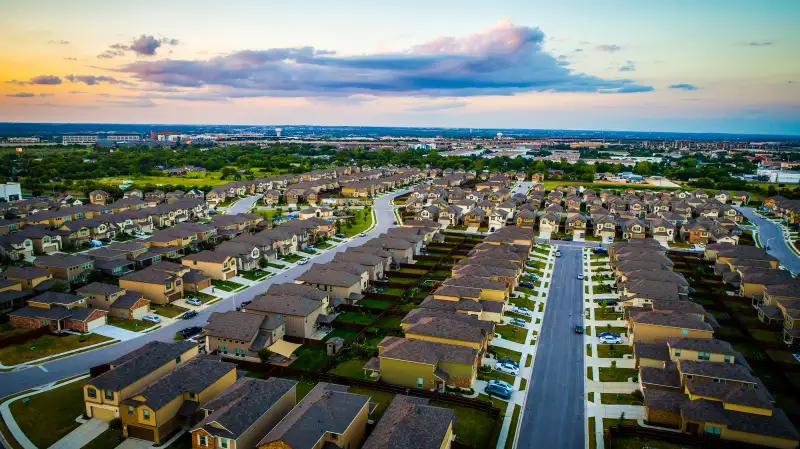 RoschetzkyIstockPhoto—Getty Images/iStockphoto
Rising home prices and student debt are making it harder for young people to buy homes. But if you want to beat increasing costs in popular areas like California and the Pacific-Northwest, check out Texas.
Home prices across the U.S. reached an all-time high this summer, with the median house price topping out at $267,000, making it more difficult for millennials in 2018 to buy houses than it was for their parents three decades ago, when the median home value was just $79,400.
To put a 20% down payment on a median-priced home today, home buyers need to save for an average 7.2 years, compared to just 5.7 years in 1988, according to a new study by Zillow. The real estate site compared national median home values to median incomes, and assumed home buyers saved 10% of their salary each year, to figure out how much more time Millennials need to save relative to their parents.
Despite skyrocketing housing costs overall, there are regional bright spots, with some of the best news for Millennials being in the Lone Star state. (That should be no secret to Money readers — we picked Frisco, Texas, as the No.1 best place to live this year, a city that exemplifies why Texas is a great state to buy a home.)

Nationally, the easiest place for Millennials to save for a home, relative to their parents 30 years ago, is Austin, where it actually takes two years less to save for a 20% down payment now, according to Zillow.
San Antonio came in second, where it takes five fewer months to save enough for a home in 2018 versus 1988, and the Dallas-Fort Worth area was third, where home buyers need two months less time to save up.

If you're not a fan of Texas, however, you do have other options like Indianapolis, where it takes six months. Another solid option for young buyers is Ohio. In Cincinnati, down payments only take three extra months to save up for, and just four months in Cleveland.
On the other end of the spectrum, Millennials now struggle the most in California, where in some places it takes a decade or more to save for a home than it did in 1988. San Jose, Calif., where the rise of the tech industry has caused home values to skyrocket, came out at the top of list, with the study estimating it now takes 13.3 years longer to save. Los Angeles was second, where it takes 9.5 years longer, and in San Francisco and San Diego it now takes 8.5 and 7.3 years, respectively.
The Pacific-Northwest is challenging now, too, with around six additional years needed to save up 20% to buy a home.