Mitt Romney Went to the 2018 Met Gala in a Discount Tuxedo He Bought on Amazon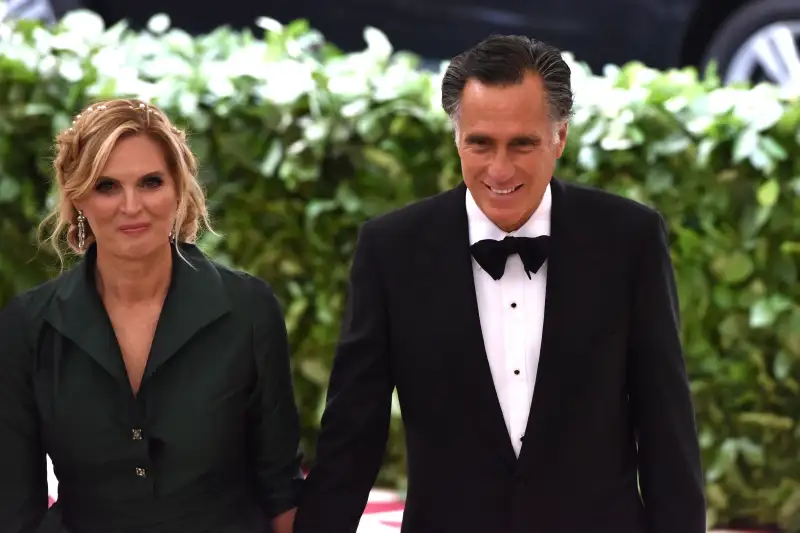 Sean Zanni—Patrick McMullan via Getty Images
The 2018 Met Gala was full of surprises and spectacle, but perhaps the most unexpected sight on the red carpet last night was Mitt Romney, the staid 2012 Republican presidential nominee.
Romney's sense of style, after all, has largely been limited to conservative business suits and "mom jeans."
On Monday at the glitzy fundraising event for the Metropolitan Museum of Art's Costume Institute, however, Romney was rubbing elbows with the likes of Rihanna, Cardi B, and multiple members of the Kardashian-Jenner family. And what did the former governor of Massachusetts (and current candidate for the U.S. Senate seat in Utah) wear?
According to the New York Times, Romney hit the red carpet in a Brioni tuxedo, size 40 long, that he purchased "on deep discount on Amazon."
It's not clear exactly which model of Brioni tuxedo Romney wore to the Met Gala. When we checked at Amazon.com this morning, all of the Brioni tuxedos were listed at regular price. Prices started as low as $650 for a satin-peak lapel wool tuxedo from Brioni.
At the high end was a black Brioni tuxedo listed at $1,999.
When Mitt Romney ran for president in 2012, he was one of the richest candidates to ever win the nomination of a major political party. His net worth at the time was roughly $230 million, according to Forbes, and more recently has been estimated at $250 million.
Yet Romney has a longstanding tradition of downplaying his wealth, perhaps in order to portray himself to voters as a down-to-earth regular guy, as opposed to a stiff, out-of-touch former investment banker. That's supposedly why he often campaigned while wearing those much-mocked jeans.
It could also be why Romney felt compelled to mention that he got his Met Gala tuxedo at a discounted price.
We've included affiliate links into this article. Click here to learn what those are.