How Your Phone Is Costing You (Even More) Money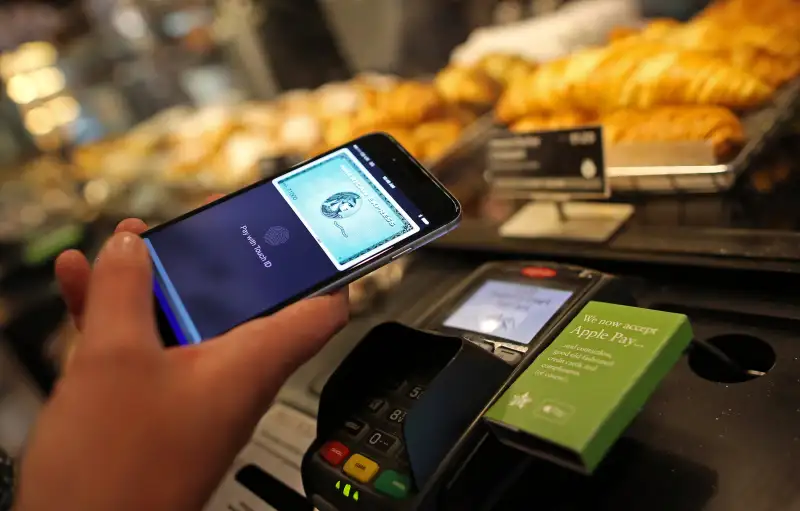 Chris Ratcliffe—Bloomberg via Getty Images
These days managing your money frequently involves looking at data on a computer screen or clicking "buy" on an app. It's quick and convenient, for sure. But do these digital devices really improve your finances? Maybe not, says Shlomo Benartzi, a UCLA behavioral economist and the author of The Smarter Screen, a new book that examines the impact of digital devices on consumer behavior.
Emerging research shows that our brains operate a bit differently when we're using screens compared with old-fashioned pen and paper, Benartzi says. All too often, the speed and seeming simplicity of technology can lead to poor decisions. Here's what Benartzi has to say about the key money lessons from this research:
Smartphones can make you less smart. In a preliminary test of financial literacy by Benartzi and John Payne of Duke University, people scored significantly worse when using mobile devices vs. pen and paper. "One possible reason," Benartzi says, "is that you might think and act faster in front of screens, which leads to a greater reliance on instinctive responses that are often incorrect."
At the same time, mobile devices tend to make you more impulsive. "This research suggests that a lot of important financial transactions, like taking money out of your 401(k), should probably not happen on mobile," he says.
Screens could heighten market losses. As a 2013 study by Caltech researchers found, investors who were closely attuned to the behavior of others in the market were more likely to buy into a speculative bubble. History shows that the reverse happens when bubbles collapse, as investors panic and sell at the bottom, which led to the huge losses of 2008 and 2009.
The risks of herding behavior may be even greater today. In the last crash, social media was just getting going. "Now, with market moves triggering alerts on smartphones worldwide, the next market plunge may be led by a social media panic," Benartzi warns. "When millions of people see their balances shrink on their devices, and they are being urged to act quickly, and they can, it's likely to make the next crash much worse."
The right on-screen data at just the right time can help. Some forms of digital feedback can work in your favor. Benartzi and USC assistant professor Yaron Levi recently studied how a mobile app influenced spending habits. Overall, those using the app, which tracked spending and illustrated the impact on the user's budget and future net worth, decreased their monthly expenditures by nearly 16%, mostly by cutting back on discretionary spending.
Benartzi cautions that this finding is based on only a few months of data, but it's "an example of "just in time" information that can benefit consumers by activating their self-control." In other words, getting information at exactly the point when it can influence your behavior is powerful.
Still, in the end, the best way to use digital devices may be to get the information you need— and then turn them off.
The Smarter Screen: Surprising Ways to Influence and Improve Online Behavior is available at Amazon.com.