How to Navigate the New Rules for Closing a Loan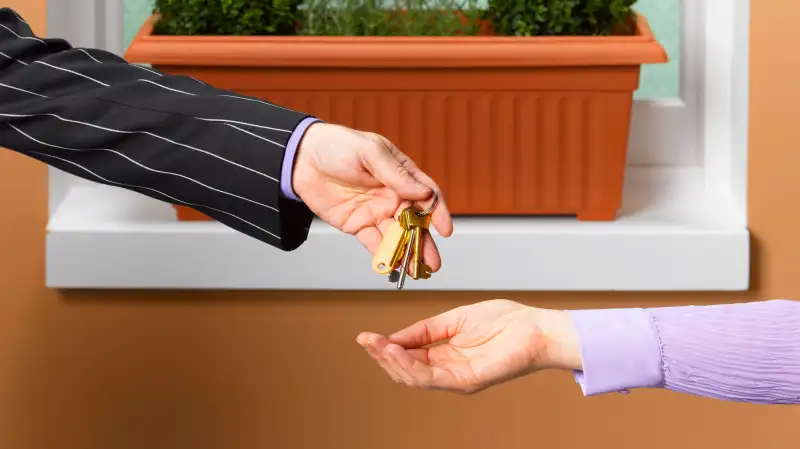 Peter Dazeley—Getty Images
It's long been an uncomfortable rite of passage for home buyers. When you show up to close the deal, you're confronted with a foot-tall stack of papers to review and sign on the spot. Now the Consumer Financial Protection Bureau, a federal agency created in the wake of the financial crisis, is streamlining the process to make it easier to comparison shop.
Starting last October, prospective buyers receive two new disclosures instead of the previous four. (You can see samples on the CFPB website.) Like many of the government's post-financial crisis reforms, the new mortgage regulations have sparked some industry grumbling (a need to overhaul computer systems, for one). For you, these new forms can help you save. Here's how to navigate the new system.
Compare apples to apples
The three-page loan estimate, the first of the two new disclosures, should arrive three days after you apply for a mortgage. You'll see all the key information you need to pick a loan: the interest rate, the monthly payment, and your closing costs. You're still likely to be faced with a long list of fees for everything from an appraisal to a title search. But unlike in the past, when mortgage companies could and often did use all kinds of different names for these charges, the new language is prescribed by the CFPB, making comparison shopping easier.
Even better, the mortgage estimate is legally binding. While lenders have a bit of wiggle room—especially if the details of your purchase change—they are legally obligated to stick to the terms. So when you do settle on a lender, keep the loan estimate handy.
To get this form, you may have to pay a small application fee, typically associated with the costs of pulling your credit report. Still, aim to collect this valuable loan estimate from several offers you are really serious about, says Greg McBride, chief financial analyst at Bankrate.com. "By spending $30 now, you might save $3,000 later on," he says.
Do one more review
Once you're ready to close, you need to check that the mortgage terms are what you expected. Hence the stack of documents you used to face when you arrived at the lawyer's office. These have been overhauled by the CFPB too. You should now receive a second five-page document called a closing disclosure no later than three days before you are set to ink the deal. While this largely contains the same information as the loan estimate, the new window is designed to give you time to review it thoroughly and work out any discrepancies with your loan officer.
Read Next: Why It's Finally Easier to Get a New Mortgage
Budget for delays
While the extra time and firmer loan terms are a boon to consumers, the highly automated mortgage industry is still adjusting to these advances. Not only do lenders have less room for error, but they're facing tighter deadlines.
For instance, since the second disclosure must be delivered three days before the close, missing this deadline can delay a sale. In many cases that's exactly what's happened. In November, right after the regulations went into effect, delays were blamed for a 10% drop in the number of sales that closed that month.
While mortgage companies are working out the kinks, don't play it close. Advises Las Vegas realtor Linda Rheinberger: "Plan for a 45- to 60-day closing." With today's low interest rates, a new mortgage can be worth the wait.