This Is the Most Charitable Place in the U.S.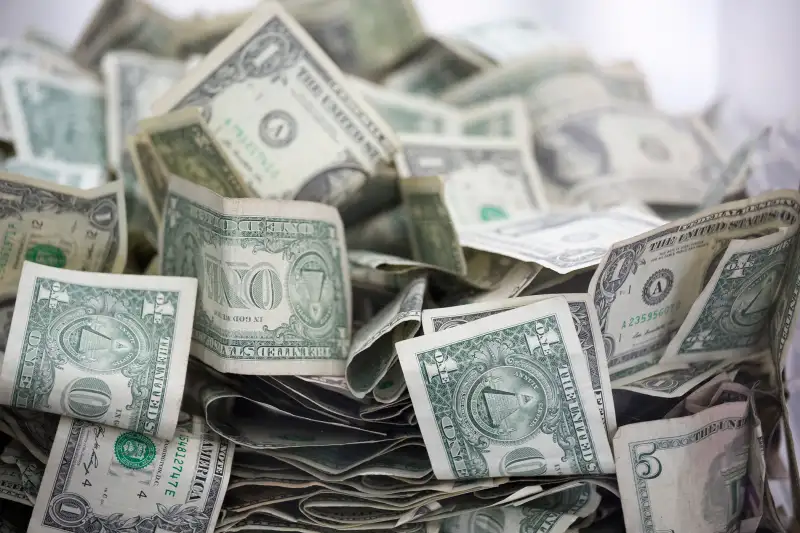 Americans are a generous bunch, giving $373.25 billion to charities last year. But certain states in the union are more altruistic than others.
To figure out exactly which place deserves the title of most generous, financial website SmartAsset looked data for all 50 states and the District of Columbia in four categories: charitable contributions per 1,000 people, the value of volunteer time per capita, the number of nonprofits per 10,000 people, and the median charitable contribution.
The results?
Our nation's capital comes out on top, housing not only the country's political elite but fundraising powerhouses as well. Residents here gave the most collectively—$1,253.17 in charitable contributions per 1,000 residents, the highest in the survey.
The median charitable contribution in D.C., while higher at $3,734, wasn't the biggest—that honor belongs to Utah, where many of the residents tithe. Still, the D.C. area saw 11 charitable gifts of $1 million or more in 2015, according to the Chronicle of Philanthropy.
The other factor pushing Washington, D.C., to the top is the large number of nonprofits headquartered there.
Below are the 25 most charitable states in the nation, as well as how they fared in each of the four categories SmartAsset collected data on.
But before you give, read Money's guide on How to Get the Most Bang for Your Charitable Giving Buck.
| Rank | State | Charitable Contributions per 1,000 Residents | Total Value of Volunteer Time per Capita | Nonprofits per 1,000 Residents | Median Charitable Contribution |
| --- | --- | --- | --- | --- | --- |
| 1 | District of Columbia | $1,253 | $12,097 | 196.1 | $3,734 |
| 2 | Wyoming | $1,054 | $714 | 75.9 | $4,088 |
| 3 | Utah | $1,123 | $1,570 | 28 | $6,182 |
| 4 | Maryland | $881 | $648 | 51.1 | $3,496 |
| 5 | Virginia | $687 | $939 | 47.1 | $3,489 |
| 6 | Nebraska | $590 | $677 | 64.8 | $3,111 |
| 7 | Alaska | $424 | $742 | 66 | $4,101 |
| 8 | Minnesota | $632 | $701 | 60.1 | $2,679 |
| 9 | Colorado | $625 | $778 | 49.6 | $2,679 |
| 10 | New Hampshire | $1,155 | $657 | 57.2 | $2,053 |
| 11 | South Dakota | $597 | $501 | 74.3 | $3,665 |
| 12 | North Dakota | $457 | $608 | 79.1 | $3,890 |
| 13 | New York | $902 | $883 | 47.5 | $2,564 |
| 14 | Kansas | $621 | $525 | 54.3 | $3,574 |
| 15 | Idaho | $568 | $640 | 44.8 | $4,208 |
| 16 | Oregon | $566 | $767 | 54.7 | $2,700 |
| 17 | Oklahoma | $640 | $473 | 44.9 | $4,584 |
| 18 | Washington | $631 | $614 | 47.3 | $3,118 |
| 19 | Alabama | $629 | $543 | 38.5 | $4,645 |
| 20 | South Carolina | $577 | $569 | 46.9 | $4,051 |
| 21 | Montana | $539 | $516 | 95 | $2,858 |
| 22 | California | $698 | $677 | 38.7 | $2,848 |
| 23 | Texas | $620 | $533 | 36.9 | $4,341 |
| 24 | Massachusetts | $760 | $571 | 51.6 | $2,003 |
| 25 | Vermont | $427 | $772.00 | 86.3 | $2,276 |