These are the Most and Least Expensive Things at NFL Stadiums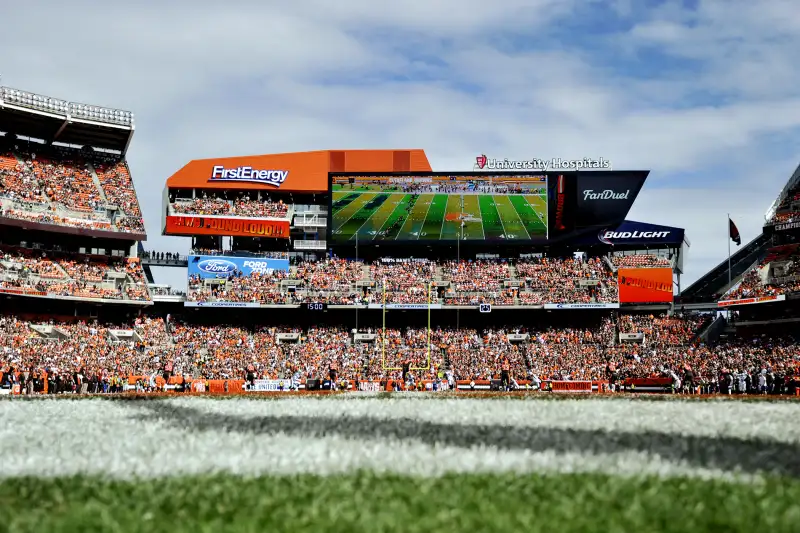 Nick Cammett—Diamond Images/Getty Images
Watching your local NFL team from the comfort of your own couch isn't all that difficult. In fact, now that the NFL has suspended its blackout rules, which blacked out broadcasts if your local team's stadium didn't sell out 72 hours prior to the game, every local matchup is available to watch for free if you have a TV and rabbit ears.
But NFL owners don't want you to sit at home to watch your team play. To motivate fans to see games in person, NFL teams have invested millions in their stadiums, which now have unimaginable amenities such as poolside cabanas, world-class art collections, on-demand cheerleaders, apps that tell you bathroom wait-times, food that's literally local, and much, much more. All these new features and experiences come at a cost to stadium-goers (and tax-payers.)
Average ticket prices across the league rose 2% this season, according to Team Marketing Report, which released its 2015 NFL Fan Cost Index recently. The firm reported that the average NFL ticket costs $85.83 — and that's for a non-premium seat. The annual report prices out tickets, concessions, parking, and merchandise across the NFL's 32 stadiums. (For a sortable table of the Fan Cost Index, click here.)
From beers and hot dogs to parking and ticket prices, here are some of the most outrageously priced NFL stadiums, as well as the places where you can find relative bargains.