This Retailer Shut Down 200 Stores But It's the Most Popular Online Clothing Site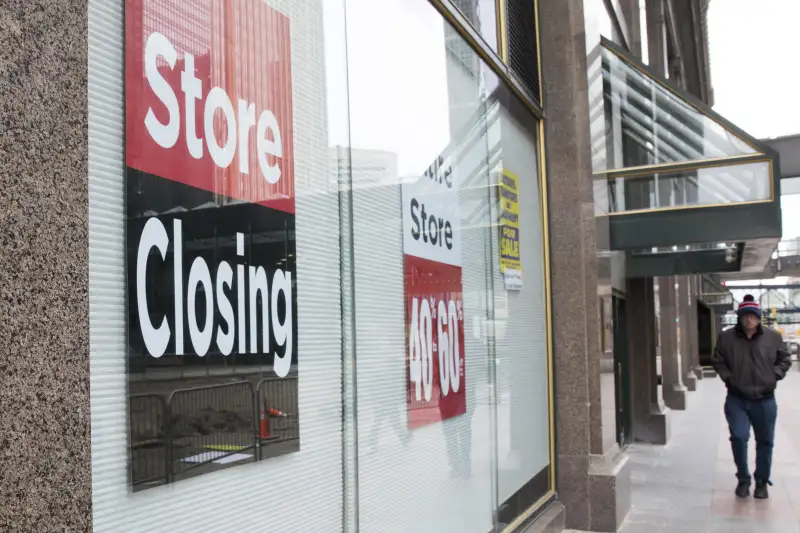 Leila Navidi/Zuma Press Inc.—Alamy
In the war for online shoppers, traditional retailers are putting up a fight.
Macy's is the top e-commerce clothing store in the country, according to a new study from the research firm SimilarWeb. The department store chain clobbered rivals in web and mobile traffic last quarter, with 55 million visitors — besting retailers like Amazon, Nordstrom and The Gap in attracting apparel shoppers to its site. (Amazon was the frontrunner in general merchandise, but the retail behemoth didn't even make the top 10 for apparel traffic, although the Amazon-owned Zappos did.)
Instead, the ranking reads like a laundry list of retailers that were considered down for the count in to the so-called "retail apocalypse." Victoria's Secret, which suffered declining sales every month last year, made the cut. So did Footlocker, which plans to close 100 stores in 2018.
Macy's, for its part, weathered a string of rough years by closing nearly 200 stores nationwide. In recent months, the chain has beefed up its "omnichannel" strategy — pairing a robust web and mobile re-jiggering with employee training designed to enhance the company's in-store experience.
"It's the marriage of technology and the human touch," newly minted CEO Jeff Gennette said at a conference last year.
The strategy seems to be working. About 25% of the online traffic to the top 10 apparel sites this year came from Macy's, which is twice as much as JC Penney and Nordstrom, the second and third most-visited sites.
Here are the top 10 most popular online merchants across apparel and general merchandise, courtesy of SimilarWeb. It should be noted that visitors doesn't necessarily translate into sales.
Apparel:
General Merchandise: