Naomi Osaka Just Won the Women's US Open. Here's What She's Getting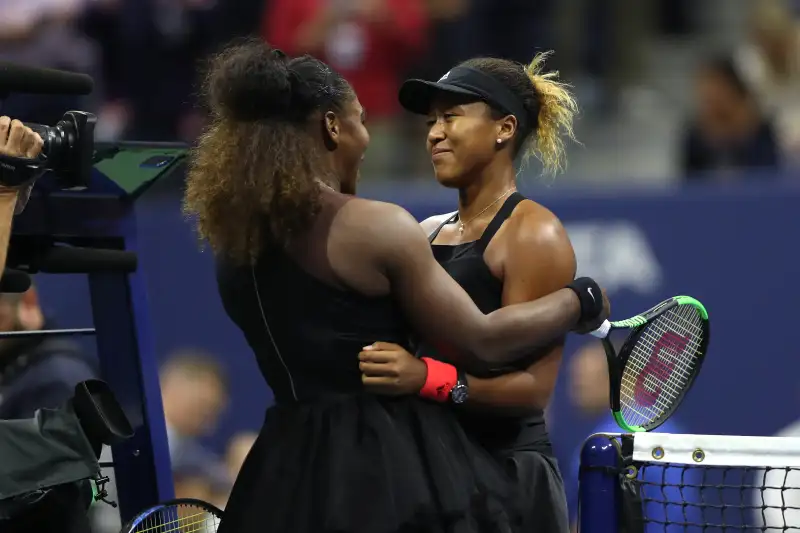 Matthew Stockman—Getty Images
When Naomi Osaka beat out Serena Williams in a controversial match, she became the women's singles champion at the U.S. Open Saturday night. However, she walked off the court with more than just the prestige that comes with winning the nation's most famous tennis tournament. She also got a $3.8 million check.
The prize, taken from a $53 million pool designated for this year's event, is a record-breaker. It's "the largest payout in U.S. Open history," according to a news release. And even though Williams may have lost the match, she also got a piece of it: As the women's singles runner-up, Williams received $1.85 million. (Semifinalists Madison Keys and Anastasija Sevastova, who got knocked out of the tournament on Thursday, each earned $925,000.)
The cash is sure to boost Osaka's already rising status in the tennis world. According to the Women's Tennis Association, the 20-year-old has earned over $3.2 million in prize money in her career so far. She's picking up major brand deals, too: Osaka has appeared in ads for Adidas and is sponsored by Japanese TV station WOWOW and Cup Noodles maker Nissin.
The U.S. Open is known for awarding men and women equal pay — but it wasn't always like that. The first modern U.S. Open, in 1968, gave its male winner $14,000, while its female winner got just $6,000, according to the New York Times.
Billie Jean King, the namesake of the tennis center where the U.S. Open is now played, fought for prize parity in the '70s. King, fed up with pocketing thousands of dollars less than her male colleagues, told organizers of the 1973 U.S. Open she wasn't going to participate unless competitors of all genders got equal pay. King even persuaded Ban deodorant to make up the $55,000 difference in the awards.
"Everyone thinks women should be thrilled when we get crumbs. I want women to have the cake, the icing, the cherry on top, too," King said in 2016.
Coincidentally, it was Williams' sister, Venus, who pushed the team behind the Wimbledon tournament to finally give men and women equal prizes in 2007. Both of the Williams women joined King earlier this year in calling for the gender pay gap to be eliminated in all jobs.