The Nasdaq Is in Free Fall. Is Now the Time to Buy?
Money is not a client of any investment adviser featured on this page. The information provided on this page is for educational purposes only and is not intended as investment advice. Money does not offer advisory services.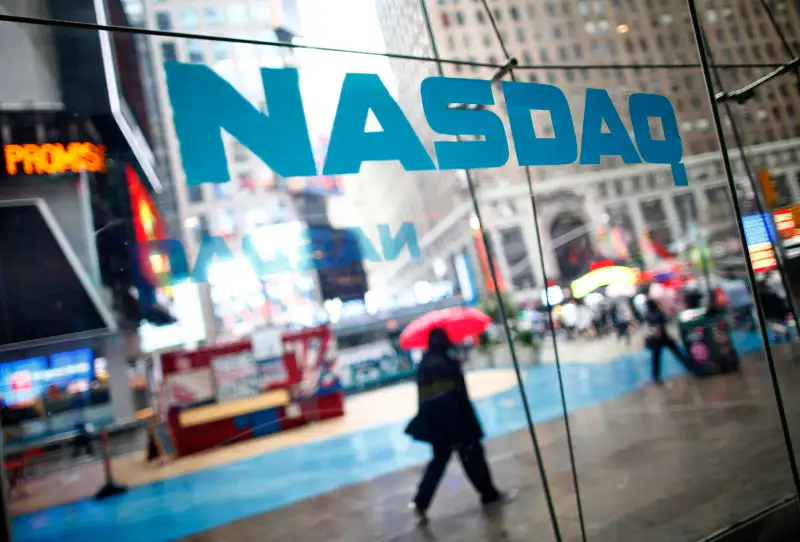 For the Nasdaq composite index, the last seven months have looked like a terrible rerun of 2000, when the tech-heavy stock exchange plunged at the start of the bursting of the dot-com bubble.
Unlike then, though, technology isn't the only culprit this time around.
How bad have things gotten? While the Dow Jones industrial average and the S&P 500 are both down 11% so far this year, the Nasdaq has plunged 16%. When you compare the Nasdaq's current position against its recent high, the exchange has fallen about 19% — which is pretty much in bear market territory.
Investors everywhere are in full-fledged panic mode. Declining oil prices, a strong dollar, and low growth around the world has weighed on the bottom line of many corporations, causing massive sell-offs and renewed interest in gold and U.S. Treasuries. The yield on a 10-year Treasury note fell to an astonishing 1.62% on Thursday — the lowest point in more than three years.
To find out why the Nasdaq has taken a bigger hit than other stock indexes, you have to understand what comprises the composite index.
Technology

Tech stocks make up almost 45% of the Nasdaq, compared to one-fifth of the S&P 500, and they have struggled to start the year. The tech sector has declined about two percentage points more than the market as a whole, while individual companies have fared even worse.
Take Amazon . The giant e-commerce site gained 118% in 2015, beating the broader market by about 116 percentage points. This year has been less kind as investors were turned off by lower-than-expect holiday sales, forcing the stock down 13%.
Or Netflix . The dominant video-on-demand service posted has fallen about 20% this yaer, compared to gaining 134% in 2015 as investors grow weary of increased competition from Amazon, Hulu and HBO.
There are a cadre of more mature tech stocks that pay shareholders a dividend and trade at a price/earnings ratio below the S&P 500's - think Apple and Microsoft . But a grayer tech also means a slower growing tech.
Health Care
The Nasdaq is full of small health care and biotech stocks which produced a meteoric run in recent years. The iShares Nasdaq Biotechnology ETF returned an annualized 29.5% from 2011 to 2015, compared to the S&P 500's 12.6%. Since July, the ETF has fallen 38%, almost double the Nasdaq as a whole.
As Money's Kara Brandeisky recently pointed out, "the average price of the 50 most popular generic drugs increased 373% between 2010 and 2014, according to OptumRx, a pharmacy benefit management company." That dramatic rise is why both Democratic presidential nominees have called for significant drug pricing reform. Hillary Clinton, for instance, has a plan that calls for Medicare to be able to negotiate prices, potentially hurting biotech profits. Clinton's proposal coincided with biotech stock declines.
Investor Outlook
Right now no investor can escape a topsy-turvy market. "With central banks' tools struggling to stimulate growth, markets are likely to remain volatile," noted BlackRock's Russ Koesterich.
Nasdaq is no exception. But has it fallen far enough?
Catching a falling knife is always difficult, and might hurt you in this case. Nasdaq's P/E has fallen to 17.8 from about 22 last spring, but the exchange is still more costly than the S&P.
It can be rather scary buying into a falling market, like biotech. Even established players, like $100 billion cancer therapeutics behemoth Amgen , is down 6% this year. And if this is the start of a bear market for stocks overall, more defensive sectors are likely to outperform. So far this year utilities and telecommunication companies have returned 5.3% and 4.8% this year, respectively. Those sectors comprise 1.2% of Nasdaq.
Even if you've allocated a small portion of your portfolio for active investing, Nasdaq might not be a source of value. After surpassing its dot-com high last summer, there's no sign that a return to lofty heights is imminent.