Here's Where to Get Free Iced Tea for National Iced Tea Day on Friday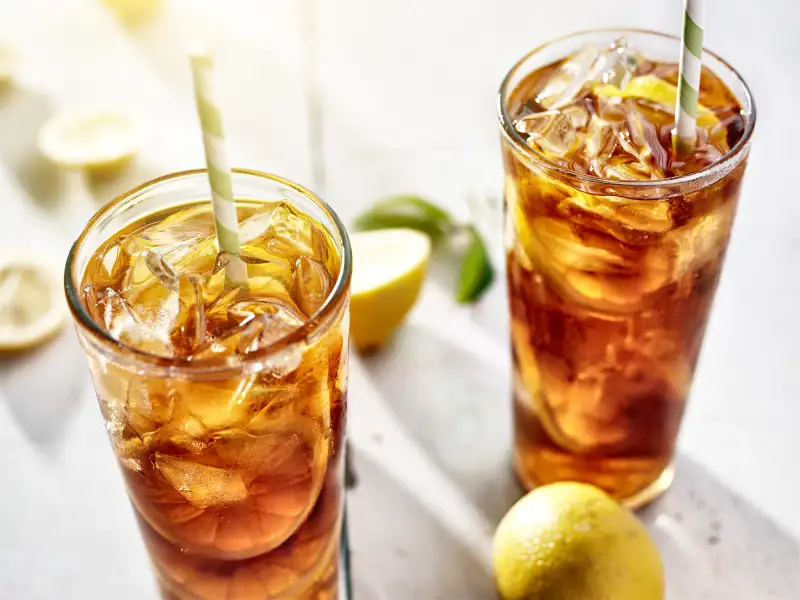 We're just one week removed from National Donut Day, which took place last Friday, and yet another terrific freebie offer is upon us—this one more refreshing than, if not as indulgent as, the annual donut giveaway.
According to the totally made-up National Department of Fake Holidays, every June 10 is celebrated as National Iced Tea Day. Naturally, the way to celebrate the holiday is to drink iced tea—or give it away to the masses if you make or sell it.
Here's how and where to snag a free iced tea on Friday, June 10.
PJ's Coffee: This New Orleans-based coffee shop chain with 85 locations in 8 states is offering each customer a free High Mountain Black Iced Tea for National Iced Tea Day.
Snapple: Click on that link for a coupon good for a free Snapple iced tea on Friday, valid wherever Snapple is sold. Supplies may be limited so try to get your freebie early in the day.
Starbucks: Buy a Teavana tea at a participating Starbucks store on Friday and you'll get a second tea for free. The free flavors include Mango Black Tea Lemonade and Peach Green Tea.
Read Next: 10 Great Freebie Days to Look Out for This Summer
Wendy's: Restaurants in 33 markets around the country are giving all customers a choice of a free Fruitea Chiller beverage in either Blueberry Pineapple or Orange Mango flavors on Friday, from 11 a.m. to 7 p.m. locally. No purchase necessary. (The locations are: Charleston, WV; Harrisburg; Orlando-Daytona Beach; St. Joseph; Topeka; Albany – Schenectady-Troy; Columbia-Jefferson City; Jacksonville-Brunswick; Parkersburg; Syracuse; Utica; Bangor; Dallas; Joplin-Pittsburg; Philadelphia; Tallahassee; Waco-Temple; Beckley; Elmira; Kansas City; Portland-Poland Spring; Tampa; Wilkes Barre; Binghamton; Evansville; Miami-Ft. Lauderdale; Providence; Terre Haute; Boston; Gainesville; New York; Springfield, MO; Toledo.)