Price Hikes Up to 150% Are Planned for Your Favorite National Parks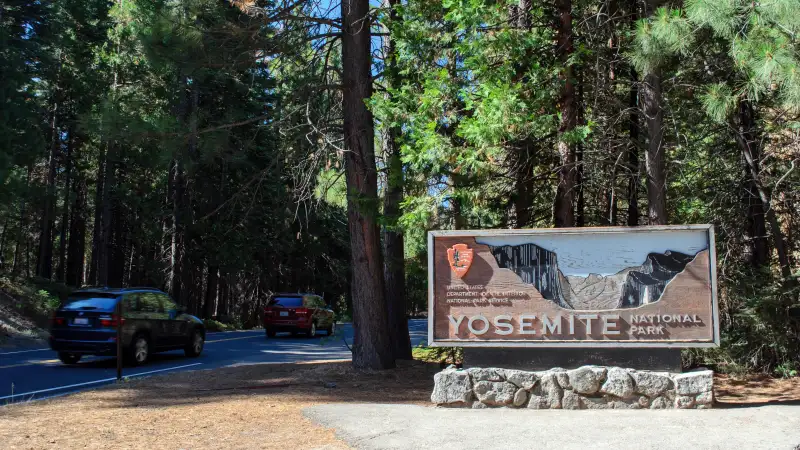 A broad proposal from the National Parks Service (NPS) first exposed by the Denver Post could make visiting some of the country's biggest and best national parks significantly more expensive as early as next summer. Admissions to popular national parks such as Yosemite, Mount Rainier, and Crater Lake are likely to see price hikes of 50%, while prices at some lesser-known gems like Colorado's Great Sand Dunes National Park might rise upwards of 150%. Price increases are also being proposed for annual passes, campsites, boating permits, and other services at dozens of park and recreations areas.
Before storming the parks service in protest, bear in mind that even if the price increases are accepted, our national parks would remain one of the world's great vacation bargains. The current price of a seven-day pass for a vehicle and all of its occupants at Yosemite is $20, rising to $30 if the proposal is approved. To make its case that the increases are necessary and appropriate, the NPS noted:
Likewise, the price of admission at Great Sand Dunes would rise to $10 per person up from the current rate of just $3 (there's no flat vehicle rate offered), while the cost of an annual pass would increase from $15 to $40.
Park visitors could start to see the price increases as early as next summer, and/or fees might be incrementally hiked over the next couple of years. One of the reasons cited for the proposed increases is that the NPS is celebrating its 100th anniversary in 2016, and it wants to commemorate the centennial with parks and recreation areas looking their finest.
None of this is a done deal, however. The parks service is allowing the public to weigh in with comments over the next couple of weeks, and at least in theory the response could have an impact on how the proposed price increases play out. What's especially complicated about the matter is that the average Joe is being asked to submit comments related to each park's price hike individually; there is no central spot where people can respond to the general idea of raising prices across the board. There's one spot where you can offer your opinion on price increases at Yosemite, for instance, another for the price increases at Washington's Lake Roosevelt National Recreation Area, and so on. (The nightly cost of an individual campsite at the latter would go from $10 to $18, by the way.) The dates for open commenting and public meetings at each park are different as well. The commenting session at Yosemite began on Monday and stretches through November 20, and there's a two-hour meeting open to the public on November 12, while comments for Lake Roosevelt can be made through October 31, and three meetings are being held in nearby state-owned facilities this week.
The superintendents of each park also have some authority to decide if and how price hikes go into effect, though a broad range of parks—including Mount Rainier and Olympic in Washington state, Rocky Mountain in Colorado, and Glacier in Montana—are expected to follow through on some if not all of the proposed increases. Jon Jarvis, the NPS director, noted in a memo that there will always be "significant public controversy" about any price increases for use of lands that we as a nation own. Yet he stated that the increases "will allow us to invest in the improvements necessary to provide the best possible park experience to our visitors."
Surely, many park goers will be upset by the proposed increases, and it would be surprising if a majority—or even a significant minority—of those commenting on the proposals were voicing their approval of higher fees. For some perspective, Kurt Repanshek, who runs the National Parks Traveler blog, points out that admission to Yosemite cost $10 a century ago, so we are more than due for a price hike: