6 Ways America's Biggest Student Loan Company May Be Screwing You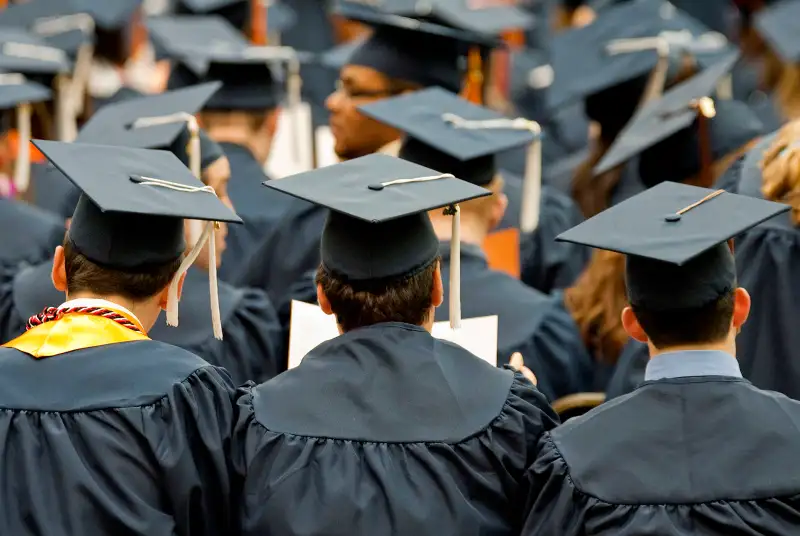 Bloomberg via Getty Images
The country's largest student loan servicer has just been hit by a trio of new lawsuits -- and the legal filings allege some particularly nasty practices.
Navient, which broke off from Sallie Mae in 2014 and manages billing and repayment for both private and federal student loans, was named Wednesday in suits from the federal Consumer Financial Protection Bureau and from the attorneys general of both Illinois and Washington state.
Among the rather startling allegations against Navient -- which serves one in four student loan borrowers -- are that it created obstacles for repayment, provided borrowers with bad information, and otherwise acted to keep borrowers mired in student loan debt.
In doing so, the CFPB says, Navient violated both the Consumer Financial Protection Act and the Fair Debt Collection Practices Act. The lawsuits are asking, among other things, for financial restitution for harmed borrowers -- a solution that could carry a price tag in the billions of dollars.
Navient has denied any wrongdoing in a statement, calling the allegations unfounded and politically motivated by an administration in its final hours.
Here's what the loan giant is accused of.
1. Pushing Borrowers Into Lousy Repayment Plans
Since 2009, many student loan borrowers have been eligible for at least one repayment plan that ties their monthly payment to how much they earn. The plans are designed to help borrowers who are struggling financially; in some cases, borrowers with especially low incomes can qualify for a monthly payment set at $0. That means they'd be in good standing, and working toward loan forgiveness after 20 or 25 years, even though they wouldn't be paying anything.
But explaining the various plans -- and working through an individual's circumstances to determine which plan would be best -- can take time. The CFPB says that enrolling a borrower in an IDR plan can take multiple lengthy calls with a customer service agent.
Instead of doing so, Navient allegedly pushed borrowers into "forbearance" programs designed for short-term, temporary financial issues -- under which interest accrues and gets added to the principal. (There's also no progress made toward loan forgiveness.) Navient enrolled 520,000 borrowers in three or more consecutive forbearance terms lasting an average of at least six months, the CFPB complaint says -- adding nearly $4 billion in unpaid interest to the principal balance of borrowers' loans.
2. Making It Tricky to Stay in More Favorable Plans
Borrowers in income-driven plans have to renew their enrollment each year and show proof of their income to remain eligible for the plan. If they don't, they're automatically kicked out and their payments can jump hundreds of dollars from one month to the next.
For years, however, Navient made it difficult for borrowers to find out their deadline for renewal -- failing to cite the exact deadlines, using vague terms such as "expire in approximately 90 days," and posting letters to online accounts without indicating the urgency of the notification, the CFPB lawsuit says.
Before Navient fixed the issue in March 2015, more than 60% of borrowers failed to renew on time, the CFPB says -- and thus wound up having to pay more than they would under the income-based plans.
3. Giving Bad Info to Credit Reporting Companies
Disabled borrowers are legally eligible to have their loans discharged, but sometimes those loans are in default when they're discharged. From October 2012 until June 2014, Navient created a black mark on the credit reports of thousands of disabled borrowers -- including veterans -- by incorrectly reporting to the credit firms that all of its disability discharges had been in default, the lawsuits say. (Navient was previously fined a nearly $100 million for illegally charging active-duty service members fees on student loans.)
4. Ignoring Payment Instructions
Servicers are supposed to follow instructions from the borrowers about how to allocate their money toward their loans. A borrower, for example, might send in a lump sum with instructions to pay off a single loan. Navient appears to have ignored such instructions, the CFPB lawsuit says -- instead applying any payments across loans evenly. (By not letting borrowers target higher-interest loans first, the practice would cost borrowers more in interest.) The company didn't correct the problem unless borrowers continuously contact the company, the complaints say.
5. Writing Subprime Loans That Were 'Designed to Fail'
Both Navient and Sallie Mae targeted students at low-performing schools and saddled them with subprime loans that had high interest rates and fees, in practices that date back to 2000, according to the Illinois and Washington lawsuits (although not the CFPB complaint). "These loans were designed to fail," Shannon Smith, consumer protection division chief at the Washington attorney general's office, told reporters.
6. Fudging the Details on Credit Report Cleanups
Debt collection agency Pioneer Recovery Credit, a branch of Navient, failed to tell borrowers that even if they rehabilitated a loan and had a default cleared from their credit report, any late or missed payments that preceded the default would persist on their credit report.
Protecting Yourself
If Navient is your loan servicer -- or you think you've received shoddy service from another company -- your options are unfortunately limited. The burden falls on the borrower to know his or her options and rights. The Consumer Financial Protection Bureau has a helpful repayment guide, as does the National Consumer Law Center's Student Loan Borrower Assistance project.
You can also read this step-by-step on what to do if your student loan servicer sucks.
Finally, don't hesitate to make a complaint to the CFPB or your state's consumer protection agency. Such complaints are what ultimately led to these lawsuits.