Someone Just Paid $90,000 for NBA Finals Tickets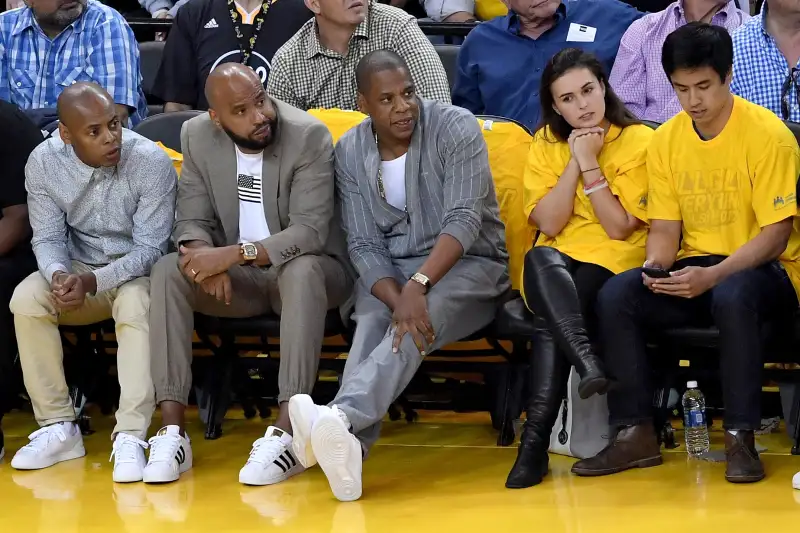 Thearon W. Henderson—Getty Images
After the Cleveland Cavaliers beat the Golden State Warriors in historic, high-scoring fashion last Friday, interest in the NBA Finals has heated up—and so have ticket prices.
ESPN reports that someone paid $90,000 at the Warriors' Ticketmaster resale site for a pair of floor tickets to tonight's Game 5 matchup in Oakland. Another fan paid $41,000 apiece, or $82,000 total, for a different pair of seats to tonight's game.
The Warriors won the first three games of the best-of-seven NBA Finals, but LeBron James and the Cavaliers took Game 4. James scored a record-high 49 points in the first quarter, and now the series sits at 3-1.
As of Monday morning, the ticket resale site StubHub has more than a dozen listings for tickets starting at $10,000 or above. The asking prices for VIP Courtside seats range from $15,000 to over $40,000 each, and an entire suite is listed at $110,000.
Along with an eagle-eye to the action, courtside seats come with the chance that you'll likely be sitting near pop-culture royalty. Reality TV star Khloe Kardashian has been dating the Cavaliers' forward Tristan Thompson, and several members of the Kardashian clan watched Game 4 in Cleveland in seats near the floor. So fans with the best seats at Game 5 in California tonight could be sitting near the celebrity family if the Kardashians show up again. Jay Z, Rihanna, and Kevin Hart were among the rich and famous sitting courtside for Game 1 of the 2017 NBA Finals in Oakland.
There are plenty of cheaper seats available for Monday night's game as well, though few would describe them as truly "cheap." At the Golden State Warriors' official Ticketmaster resale hub, tickets start at $649 plus fees. The ticket resale and research site TicketIQ is listing seats for Monday night's game starting at $704 a piece, and going as high as $25, 264.
Tickets to a theoretical Game 6 back in Cleveland are much less expensive. If the Cavaliers manage to win tonight, the series goes back to Cleveland for Game 6 on Thursday, and ticket prices for that matchup are now starting at $436. NBA Finals ticket prices have been significantly less expensive for home games in Cleveland than they have been for games hosted by the Warriors.