I'm a Latina Immigrant — and Self-Made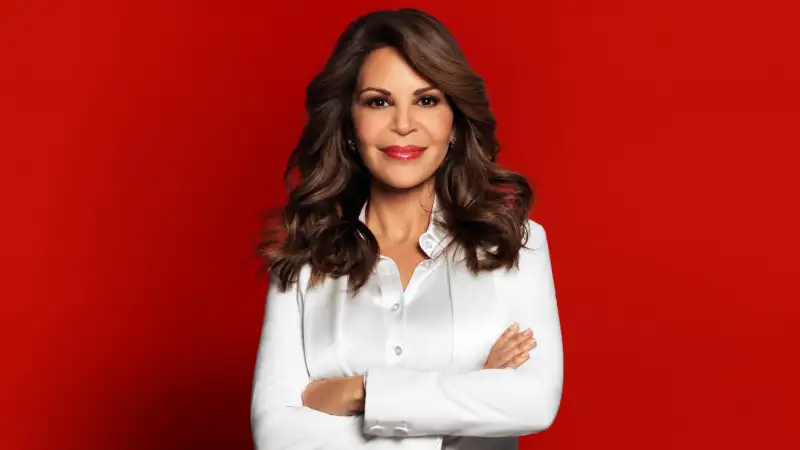 When I came to this country from Cuba as a little girl, the U.S. had just come through the women's movement of the 1960s. Gloria Steinem, the inspirational activist and founder of Ms. magazine, was its iconic leader.
As a child learning how to navigate a new culture, I wasn't aware of the dramatic changes. All I knew was that this country offered my family a safe place to restart our lives. My parents arrived in the U.S. with nothing—we'd left behind our home and all of our possessions—and we started over. With hard work and sacrifice, we believed we could build a better life, as generations of immigrants did before us. No one was going to come and take away our homes and everything we'd worked for.
As I grew up and got an education, I learned more about the advances and opportunities forged by feminist pioneers like Steinem—politicians and writers who inspired so many courageous women to break through boundaries and fight for equal rights. Despite the traditional values I was raised with as a Latina—and the sometimes old-fashioned ideas of what a young woman should and should not do—the women's movement resonated with me. As an immigrant, I believed this was the greatest country in the world for women and I wanted to take full advantage.
I started working when I was 13 and learned some tough lessons along the way. Luckily, I had excellent mentors. I studied them closely and emulated the traits and techniques that I saw as instrumental to their success. I learned from my failures too—and trust me, there were plenty of them—and took away valuable lessons.
Read Next: I Left Investment Banking and Wrote a Book That Blew Open Wall Street's Sexist Culture
I went from unpaid intern to TV news producer to television station management. I started a TV production business that failed for four years before I remade it (with a good hard shove from a mentor) and it took off. I became the first Latina president of a TV network (Telemundo), produced over 700 shows in English and Spanish, and appeared on the Celebrity Apprentice.
Alberto E. Tamargo—Sipa USA/AP
The key to my story is that even when I was making money, I sacrificed, I did not live large, and I invested in real estate. In time, the income from my real estate business meant that I didn't have to work anymore—I could live comfortably off the income from my investments. And that gave me freedom—the freedom to do the work I wanted to do, not work I had to do—and what I wanted was work that would nourish me creatively and spiritually.
When I realized I was financially free to pursue whatever I wanted, first I screamed and cried. I couldn't believe it! And then I realized I had some unfinished business. So I went back to school, finished my BA, and then spent four years getting a graduate degree in psychology. I worked on my emotional baggage. I came to terms with my heritage, my culture, my feminine side, everything. These were essential steps in my self-made journey, and they allowed me to become the kind of role model I wanted to be for my son. (Now he can't complain about school and homework, because he's seen me powering through it at age 45!)
Read Next: I Paid Off My Credit Card...And Then the Nightmare Began
Once I had my degree, I realized that my most meaningful success had come from financial self-reliance, and I wanted to teach that to other women. So in 2012, I started a nonprofit, Adelante!, a live event and digital learning platform that empowers and trains women in entrepreneurship. In Spanish, adelante means "Move it! Now! Let's go!" I crossed the country, speaking initially to my community of Latinas, a group I know well.
But in time others started showing up, first women of color and then all women. It became clear to me that women were looking to connect with each other. They were hungry for information and hungry to build bridges to other women in other communities. That's when I knew that women needed to know that the self-made revolution was well underway and it is only getting stronger.
Join us—join this movement. If you're afraid, do it anyway. Women are banding together to share resources and collaborate in countless brilliant ways, partnering to start businesses together, and lending a hand to the next generation of self-made women who will follow in their footsteps. This is a chance for you to add your story to theirs.
A life-changing journey awaits you. Take my hand. Now. Here. Let's go! Adelante!
Adapted from SELF MADE by Nely Galán. Copyright © 2016 by Nely Galán. Excerpted by permission of Random House, A Penguin Random House Company. All rights reserved.
Nely Galán is a women's empowerment advocate, an Emmy Award–winning television producer, and the owner of Galán Entertainment. The former president of Telemundo's entertainment division, Galán is also the founder of the Adelante Movement.