Own a Nike+ FuelBand? You Could Be Eligible for a Refund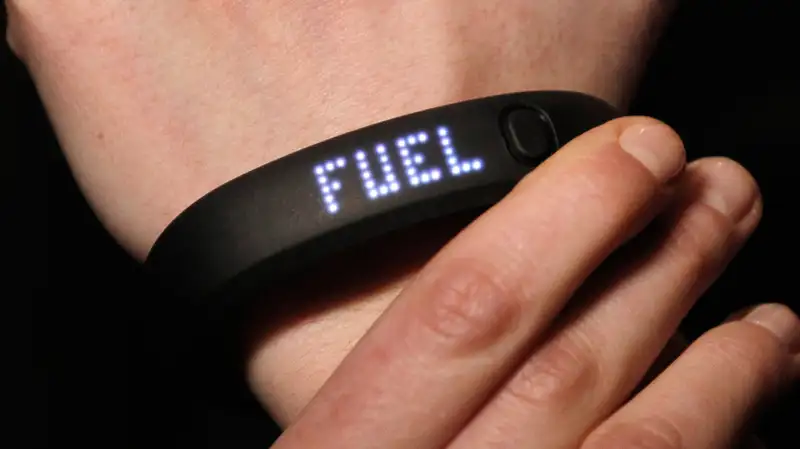 Mike Segar—Reuters/Newscom
A settlement has been reached in a class action lawsuit first brought against Nike and Apple in 2013, and the net result is that some consumers who purchased Nike+ FuelBands are now eligible for either $15 cash or $25 Nike gift cards.
The suit alleged that "false and/or misleading statements were made regarding the Nike+ FuelBand's ability to accurately track calories, steps, and NikeFuel, and that there were breaches of the warranty terms of the Nike+ FuelBand," according to the website created to publicize the settlement's terms, NikeFuelBandSettlement.com. Both Nike and Apple "deny the claims in the lawsuit and maintain that they did nothing wrong or illegal," yet decided to settle "in order to avoid the expense, inconvenience, and distraction of continued litigation."
Under the terms of the settlement, consumers who purchased a Nike+ FuelBand—a fitness-tracking device worn on the wrist that sells for $100 to $250—between January 19, 2012, and June 17, 2015, can receive a payment of $15 in the form of a check, or a $25 gift card valid at Nike stores and Nike.com. Claim forms are available at NikeFuelBandSettlement.com.
The Wall Street Journal noted that while Nike was among the first major companies to get into fitness trackers, the market has since grown crowded with devices from FitBit, JawBone, and others. Many fitness trackers can be purchased today for about $50. Starting around 2014, Nike began shifting its focus away from fitness-tracking hardware, though the Nike+ app is featured on the Apple Watch.