None of New York's New Michelin Stars Went to Female Chefs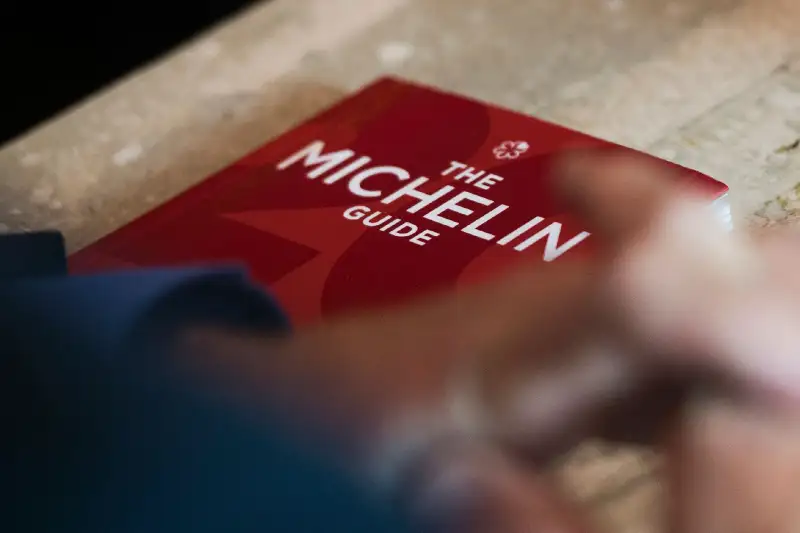 Andrew Caballero-Reynolds—AFP/Getty Images
Michelin just added 13 newcomers to its guide of the best restaurants in New York City -- none of which have female chefs at the helm.
In fact, of the 77 restaurants in the five boroughs that now have at least one Michelin star, only 6 have women running the kitchen: Take Root (Elise Kornack), The Breslin (April Bloomfield), La Vara (Alexandra Raij), Delaware & Hudson (Patti Jackson), Aquavit (Emma Bengtsson), and Uncle Boons (Ann Redding). That's less than 8%.
That's not to say that women don't have a hand in running the other 60+ restaurants in the guide. Peter Lugar, an iconic Brooklyn steak house that's held on to its one star rating since Michelin first came to the states in 2005, is best known for the cuts of meat selected by the granddaughter and daughter of the restaurant's late owner. And Café China, a one star restaurant in Midtown, Manhattan, got its famed 1930s Shangai design from co-owner Yiming Wang.
Still, as in many industries, it's harder for women to ascend to the highest paid positions than it is for men -- and those restaurateurs that do make it big often don't get the recognition they deserve. This isn't isolated to New York kitchens: across the country, men hold five times as many chef positions as women do, according to data from the Bureau of Labor Statistics.
Female chefs are also grossly underpaid compared to their male counterparts. Women in top kitchen positions earn about 28% less than men -- which is second only to computer programmers as the highest pay gap in the country, Glassdoor found earlier this year.
Here's the full list of starred restaurants in Michelin's 2017 guide, which goes on sale this week, as per Eater:
Three Star Restaurants:
Chef's Table at Brooklyn Fare
Eleven Madison Park
Jean-Georges
Per Se
Masa
Le Bernardin
Two Star Restaurants:
Aquavit
Aska (new)
atera
Blanca
Daniel
Jungsik
Ko
Marea
The Modern
Soto
One Star:
Agern (new)
Ai Fiori
Aldea
Andanada
Aureole
Babbo
Batard
Betony
Blue Hill
The Breslin
Cafe Boulud
Cafe China
Cagen
Carbone
Casa Enrique
Casa Mono
Caviar Russe
Contra (new)
Delaware & Hudson
Del Posto
Dovetail
Faro (new)
The Finch
Gabriel Kreuther
Gotham Bar & Grill
Gramercy Tavern
Gunter Seeger (new)
Hirohisa
Jewel Bako
Junoon
Kajitsu
Kanoyama (new)
Kyo Ya
L'Appart (new)
La Sirena (new)
La Vara
Luksus at Torst
Meadowsweet
Minetta Tavern
The Musket Room
Nix (new)
The NoMad
Peter Luger
Piora
Public
Rebelle
The River Cafe
Semilla
Sushi Ginza Onodera (new)
Sushi Inoue (new)
Sushi of Gari
Sushi Yasuda
Sushi Zo (new)
Take Root
Tempura Matsui
Tori Shin
Tulsi
Uncle Boons
Ushiwakamaru (new)
Wallse
ZZ's Clam Bar