Real Estate In This NYC Neighborhood Is Worth More Than All of New Hampshire's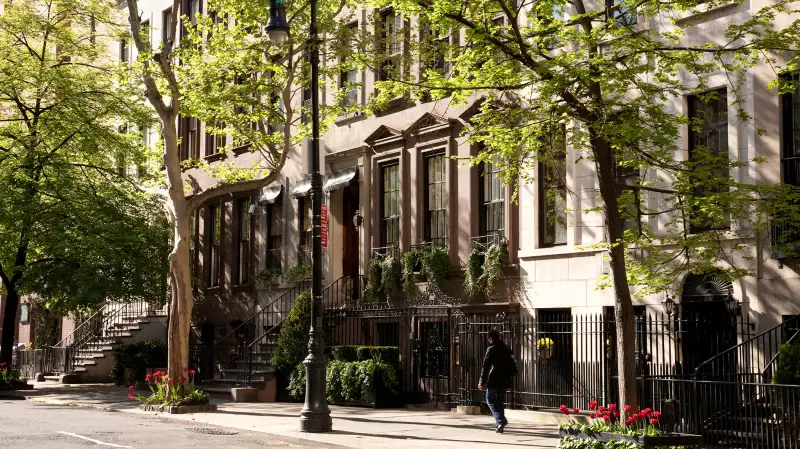 New Yorkers are known for their not-so-subtle indifference to the rest of country. Just think of that famous cartoon, where beyond the Hudson River, a featureless expanse fades into the the Pacific Ocean and a distant sliver marked Japan.
When you view the country through the lens of real estate values, New Yorkers' view seems crazily close to the mark, at least according to data compiled by Metrocosm, a website run by real estate researcher and New Yorker (of course) Max Galka.
According to Galka's calculations, New York City's 305 square miles, which amount to less than one one-thousandth of the nation's land mass, are valued at about $1.5 trillion, 5% of the $33 trillion value of the entire nation's real estate.
Looked at another way, only three states beside New York State itself—California, Florida, and Texas— have total real estate values higher than Gotham's.
The Upper East Side, essentially a handful of tony blocks adjacent to Central Park, is itself worth about $96.5 billion, according to Galka, more than several states including New Hampshire, South Dakota, and Wyoming. The Upper West Side, home of the famous Dakota apartment building (where John Lennon lived and Rosemary's Baby was set), is worth more than all the real estate in either of the actual Dakotas.
Overall, Manhattan real estate is worth about $733 billion, in line with all the properties in Ohio, Michigan, and Georgia.