October Can Be Frightful for Stocks. But It Can Also Be Fruitful.
Money is not a client of any investment adviser featured on this page. The information provided on this page is for educational purposes only and is not intended as investment advice. Money does not offer advisory services.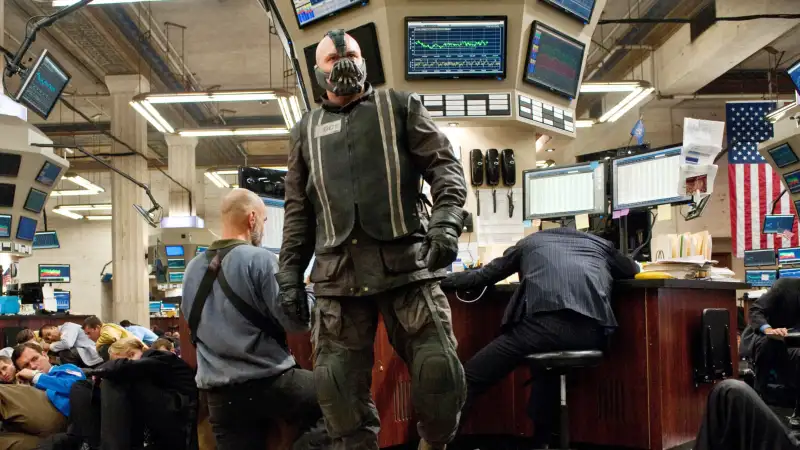 Ron Phillips—Warner Bros/Courtesy Everett Collection
This story was updated on Oct. 15, 2014
Is the Ghost of October Past haunting Wall Street again?
By reputation, October is the market's scariest month. Six years ago, October witnessed several knee-buckling plunges during the financial crisis — an 8% drop on the 9th, an even-bigger 9% fall on the 15th, followed by a 6% slide on the 22nd.
Go back further, to the Asian currency crisis, and the Dow plunged 554 points on Oct. 27, 1997. Go back further still, and there was Black Monday, when the S&P 500 fell 20% on Oct. 19, 1987. And don't forget that the stock market crash that set off the Great Depression will commemorate its 85th birthday at the end of this month.
At first blush, this October seems to be trying to join this list.
On the last day of September, the Dow Jones industrial average had climbed as high as 17,145. Two weeks later, the benchmark index was more than than 800 points lower, thanks in part to fears over the slowing global economy, escalating Mideast violence, continuing Russian conflict, and quite possibly the spreading Ebola virus.
Yet October gets a bad rep, and some market observers think this could be a buying opportunity.
While October may be pockmarked with a minefield of securities devastation, history is also filled with examples of strong Octobers for the S&P 500, according to the Stock Trader's Almanac. Among them: 1966 (up 5%), 1974 (16%), 1998 (8%), 2002 (9%), and 2011 (11%).
Plus, when you average out historical performance, this autumnal month isn't so shabby.
In fact, if you look at each month's returns from 1988 to last September, October turns out to the third best-performer on average, behind December and April. The S&P 500 has gained at least 3.8% in three of the last four Octobers, according to data from Morningstar.
Liz Ann Sonders, chief investment strategist for Charles Schwab, noted that while some investors might be taking profits after a sustained run up for stocks, "we don't see anything that indicates a more sustained downturn is in store."
In a note published online, she added:
So is Sonders right? Will this October turn out to be a treat for Wall Street? Or will it just be one big trick?