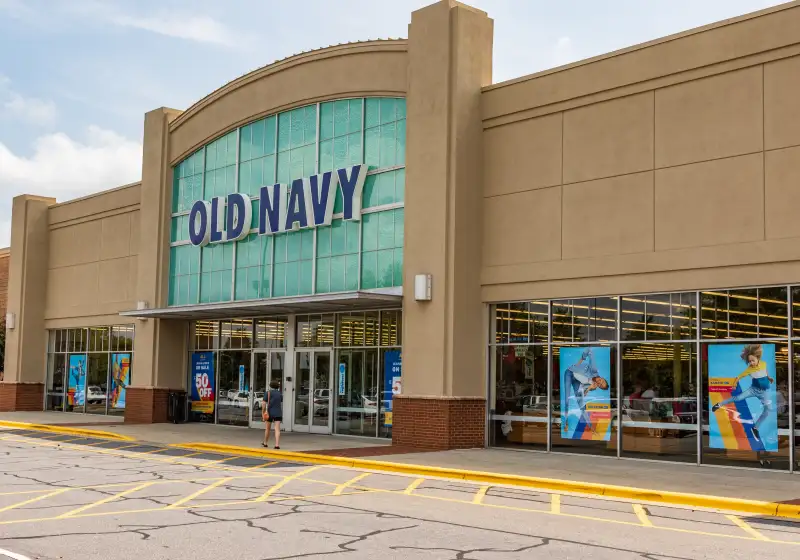 J. Michael Jones—Getty Images
Don't tell Old Navy we're in the middle of a "retail apocalypse."
The value apparel brand, which is in the process of splitting up with parent company Gap, has plans for a dramatic expansion: On Thursday, executives announced intentions to open some 860 new Old Navy stores in the near future.
In a presentation for investors, Old Navy leaders said that they're planning on a total of 2,000 Old Navy stores, up from 1,139 stores as of fiscal year 2018. Roughly three-quarters of Old Navy stores are to be in "off-mall" locations, meaning strip malls or stand-alone stores. Old Navy sales, which tallied $7.9 billion in 2018, will hit over $10 billion when the expansion is complete, executives said.
There is no specific timeline for Old Navy to nearly double its store count. Even though Old Navy's plans remain somewhat vague, the ambitious expansion announcement is startling given the current state of the brick-and-mortar-based retail industry.
According to Coresight Research, retailers in the U.S. have announced 8,558 store closures so far this year (compared to 5,844 closures for all of 2018), leading 2019 to be dubbed as the year of the "retail apocalypse." Gap, the flagship brand of Old Navy's parent company, has contributed to the store closure count, when it announced earlier this year that 230 Gap stores would close in 2019 and 2020.
Yet 2019 has hardly been a bad year across the board. Walmart, Target, and T.J. Maxx are all looking like big winners in retail this year, with sales — and stock prices — rising significantly in 2019. Retail chains such as Dollar General, Ross Stores, Aldi, and Burlington are also having great success and opening dozens or even hundreds of new stores in 2019.
You may notice a lot of these retailers have something in common: They're known for value and low prices. This is what shoppers look for at Old Navy too, of course.