Age 60, Nearing Retirement … and Still Stuck With Student Debt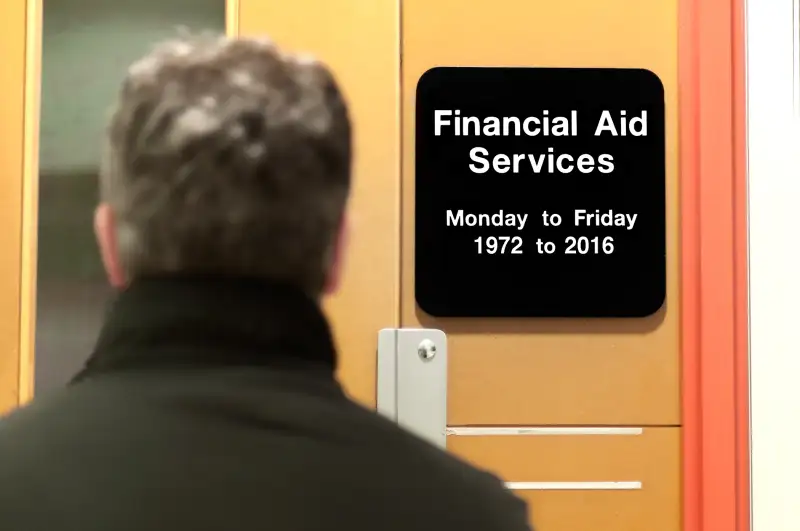 Pamela Joe McFarlane/Getty Images/iStockphoto
It's not just millennials who are struggling with student debt.
The number of older borrowers with outstanding student loan debt hit 2.8 million in 2015—a whopping four times the number a decade earlier.
And it now seems that the practices of the companies that collect on those loans are actually complicating these older debtors' attempts to stay current on their payments, according to a Consumer Financial Protection Bureau report published Thursday. That could have severe consequences for borrowers -- potentially including eventual garnishment of Social Security income for retirees.
The share of student loan borrowers who are 60 or older is still relatively small, but it's increased in the past decade from 2.7% to 6.4%.
And while some of those borrowers have carried their own student debt later into life, the majority took out or cosigned loans to help pay for their children's or grandchildren's college degrees, the CFPB reports.
Overall, Americans 60 and older owed a total $66.7 billion in student loans in 2015, with an average debt load of about $23,500. That's almost double the average in 2005.
And retirees face a particular challenge when carrying school-related debt. Most student debtors in their 20s and 30s can expect their earnings to increase in the coming years, meaning their debt payments should become easier to manage. The opposite is true for older borrowers.
A Range of Complaints
The new CFPB report -- an analysis of complaints made to the agency -- showed many older student-loan debtors struggling to get their monthly payments reduced after they retired and transitioned to a lower, fixed income. Few older borrowers appear to be taking advantage of the one income-driven repayment plan available to borrowers who took out Parent PLUS loans, the CFPB found.
And loan servicers, the companies that collect payments for that outstanding debt, sometimes place older consumers in repayment plans designed for recent graduates -- in which payments begin low and then increase every two years, according to the report.
Older borrowers who cosigned on student loans also complain that they're not able to monitor the loan, because the servicer won't give them access to the account. Or cosigners might find their payments diverted to cover several of a borrower's loans -- even if only one was cosigned.
Grim Outlook
For these older borrowers, the rising student loan burden appears to threaten an already grim financial outlook. Most borrowers over age 60 with outstanding student debt also reported having other types of debt, including a mortgage and credit card debt. Surveys have also shown that older borrowers with outstanding student loans are more likely than those without outstanding student loans to report that they have skipped necessary health care needs such as prescriptions and doctor visits.
And a 2013 survey found that consumers in their 50s with student debt had an average $10,000 less in their 401(k)s and $25,000 less in IRA accounts than their peers without student debt.
Older borrowers fall behind on their loans at a higher rate than younger borrowers, too. Thirty-seven percent of federal student loan borrowers aged 65 and older are in default, according to a recent GAO report. That's compared to 17% for borrowers under 50 and 29% for borrowers between 50 and 64. As a result, the federal government is garnishing more money from Social Security recipients who still owe student debt. The number of borrowers aged 65 and older who had their Social Security benefits offset to repay a federal student loan soared to 40,000 in 2015 from about 8,700 in 2005.
The CFPB report recommends easing the problem by creating easier access to income-driven plans for older borrowers, especially those whose only source of income is Social Security. Under such plans, where monthly payments are tied to current income, some borrowers would have their student debt obligations waived entirely -- because many borrowers living only on government benefits would wind up qualifying for a monthly bill of $0.