'Be the Truth': Watch Oprah's Inspirational USC Commencement Speech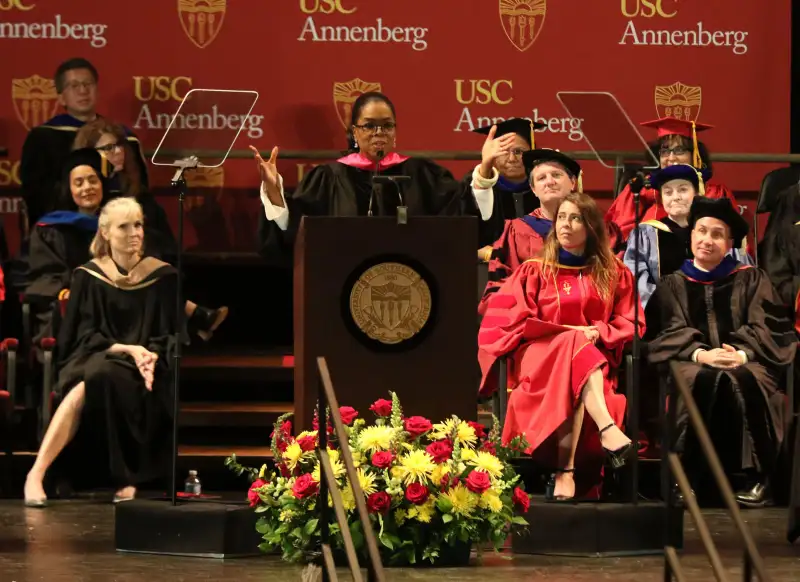 Willy Sanjuan—Invision/AP/REX/Shutterstock
No one can say "GRADDUUUAAATES" quite like Oprah Winfrey.
Speaking to about 900 of them at the University of Southern California's Annenberg School commencement on Friday, she urged the audience of future journalists to "be the truth" that short attention spans, misinformation, and fake news has stripped away.
"In about an hour and a half, you're going to be catapulted into a world that appears to have gone off its rocker," she warned. "Media is now being used to erode trust ... the solution is each and every one of you."
Winfrey also gave some practical advice all graduating seniors — journalists or otherwise — can put to good use:
Eat a good breakfast ("It really pays off")
Pay your bills on time
Make your bed
Invest in a quality mattress
Don't "cheap out on your shoes."
Oh, and "vote, vote, vote."
Watch the entire speech in the video below.