Here's the Insane Amount the Average Parent Will Pay for After-School Activities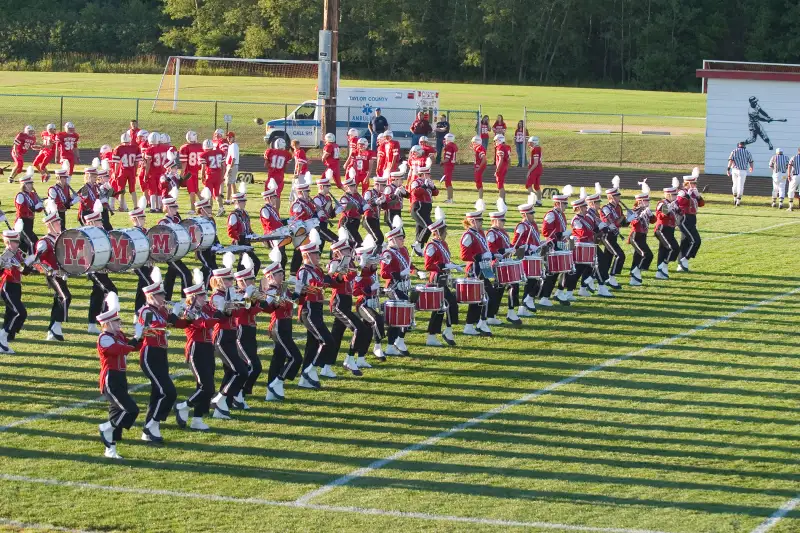 Gregory K. Scott—Getty Images
If you feel like the cost of your kid's sports, musical activities and school clubs is getting out of hand, it's not your imagination. A new survey confirms that the expenses parents will incur this year for extracurricular activities have skyrocketed.
According to this year's Backpack Index -- an annual look at the cost of school supplies and other expenses compiled by The Huntington National Bank and nonprofit Communities in Schools -- the increase is a little over 7%, across all grade levels.
It's lowest in elementary school, since younger kids don't participate in as many school-sanctioned sports or other activities, but even there you can expect a roughly 3% increase. Parents of middle-school kids will see an average of 6% higher costs. And things really take a jump in high school, where parents face a 10% increase.
Average Cost: Nearly $739
Across all three age groups, the average student's extracurricular costs will come to nearly $739 this year -- about $50 higher than last year. Parents of elementary school kids are paying about $463 per kid, on average, in extracurricular activities this year, while middle-school parents will pay just over $629. And if you've got a kid in high school, brace yourself: You'll be paying an average of around $1,124.
Increases stem largely from the challenge school administrators face when trying to balance budgets and allocate funds. Although parents value extracurricular activities, they expect school resources to support academics first and foremost, says Steven McCullough, COO and interim co-CEO for nonprofit Communities In Schools, a group that provides support for lower-income families to encourage kids to stay in school.
"When faced with trying to balance these priorities, schools are forced to ask parents to dig into their pockets for more in activity fees," McCullough says.
Blame Sports Activity Fees
Much of the increase falls on families with athletically inclined kids. "At schools in our markets, we observed that many are charging participation fees for multiple sports -- a change from the prior common practice of capping sports fees to a student's first sport if a student athlete is on multiple teams," says Brent Wilder, a Huntington spokesman.
This pay-to-play increase has spiked the average cost to parents, with sports-related fees alone rising to $375 from $200 last year for high schoolers. Again, that's per kid -- rough luck for parents who have more than one student in high school at the same time.
Wilder said a similar trend is playing out in middle schools, albeit at a lower level, with the average sports fee rising from $125 to $175 for each student participating.
Sports fees are even having an impact in elementary school, as more parents demand more time-intensive programs for increasingly younger kids. "Our kids are getting into sports and activities at earlier ages, so they're progressing faster and more quickly into more organized and more expensive activities," McCullough says.
Controlling Costs
For parents who are experiencing sticker shock but want their kids to get all of the emotional, social and academic benefits of school extracurricular activities, McCullough has a few suggestions.
Talking to administrators is a good first step: Chances are you're not the only one feeling a financial pinch from activity fees. Parental feedback can help schools decide if a program is worth keeping or tweaking. If the high prices will leave you strapped, you can also ask if your school has sliding scale fees to help lower-income families cover the costs; many districts do.
27 Great Graduation Gift Ideas for College-Bound High Schoolers
Volunteering can also yield a reduction in extracurricular fees, McCullough says. And he encourages parents to check out local listservs or parent networks for used (but still serviceable) sports equipment, musical instruments, and other gear.