I'm 34 Years Old and Own 8 Homes. Here's How I Did It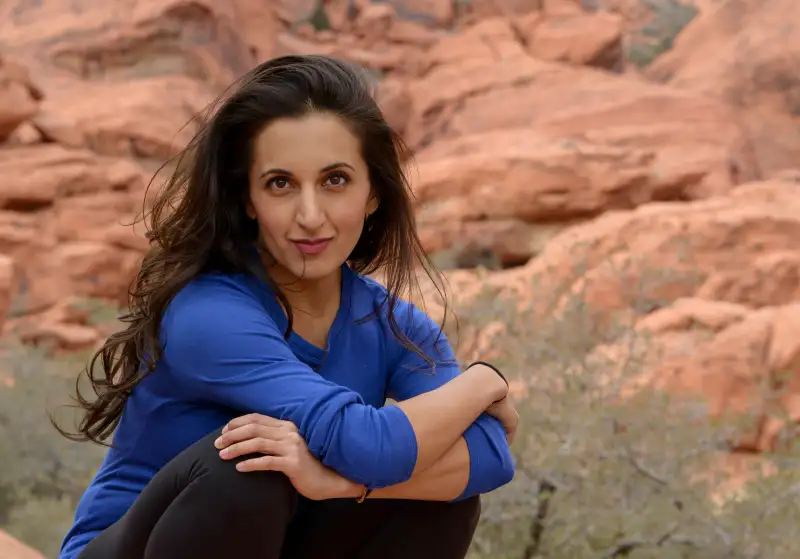 Andrew Parker—© 2016 Radiant Inc
When Paula Pant was 27 years old, she and her future husband Will were paying $400 a month for a single bedroom in a triplex apartment building in Atlanta, sharing a kitchen and bathroom with three other roommates they'd met on Craigslist. Finally, they decided to buy a place of their own, taking about a year cobble together the down payment.
But a starter home was not in their future.
Instead, they paid $225,000 for the apartment building across the street, which was almost identical to the one where they were already living. When they moved in, their roommates came too. The rent the couple collected was enough to cover their housing costs, allowing them to live for free.
"A lot of our friends were living in places with granite countertops," says Pant. "All we were thinking about was being as frugal as possible."
Seven years later the move has paid off. Pant (now 34) and Will (now 38), no longer live in that first apartment building. But they still own the three units — along with five other properties they've bought along the way.
Pant, who came to the U.S. from Kathmandu in Nepal as an infant, says the properties provide her with enough extra income that she's been willing to forego the security of a 9-to-5 job and pursue passion projects like her blog and podcast.
"I don't have a sister who lives in the U.S. whose couch I can sleep on. I don't have grandparents or uncles," she says. "For me knowing there's a safety net is really important."
With home prices in many cities at or near record highs, the idea of becoming a homeowner — much less a landlord — can seem beyond the grasp of many millennials. Indeed, home ownership for those in their 20s and 30s is lower than it's been in decades.
But Pant's example shows, with careful decision and, of course, some real sacrifices owning a home (or a few homes) can be an attainable goal.
Skip cable — and Expensive Cities

Pant and her husband were lucky to graduate from college with little in the way of debt. They both went to state schools and worked various jobs to help defray the cost. But they also had a thrifty lifestyle. When they bought their first home, she was working as a freelance writer, while her husband had a regular 9-to-5 job at a transportation company. Together they earned $63,000. In addition to paying just $400 in rent, Pant says she drove a 15-year-old car, skipped cable, and rarely spent on items like clothes.
It also helped that they lived in Atlanta, where the median home price is $205,000, about $40,000 less than the U.S. median. With their roommates now covering the mortgage of their first home, Pant says it took a year of saving (and getting up the nerve) to buy their second home for just $21,000.
The property was in foreclosure and in an unfamiliar section of the city where foreclosures were common at the time. Paul says she spent hours in the neighborhood, walking the streets and eating fried pickles at a local fast-food shop, until she was comfortable with the location.
Once the couple bought it, they spent their weekends fixing it up. While Will had acquired some home repair skills working construction jobs in college, the couple mostly figured it out as they went, watching YouTube videos to pick up tips. It wasn't always easy.
"Every weekend from Friday afternoon until late Sunday we spent at the property," Pant says. "I remember feeling like my 20s were slipping away. I wanted to have a weekend."
Eventually, the work paid off. In addition to the original triplex, Pant and her husband own four single-family homes and a condo in Las Vegas where they now live. While the couple pays a management property company to oversee a few of the properties, others they take care of themselves with the help of a long-time contractor. Some weeks, Pant says, she spends little or no time managing the buildings, other weeks it's just short of a full-time job.
Pant discuses her finances in detail on her blog. Last year, she says the rental properties brought in $125,618. After expenses like mortgages and taxes, she and her husband were left with $43,200 to supplement her husband's salary and her earnings as a blogger and podcast host. Despite the occasional indulgence (she recently bought a car), Pant says she and her husband save as much of that as they can, hoping to expand their real estate mini-empire.
Forget the Joneses
Pant's parents came to the U.S. with little but their suitcases. While many of her adult friends grew up in leafy suburbs surrounded by stores like Starbucks and Panera Bread, Pant lived in a less affluent neighborhood with gas stations and mom-and-pop shops.
When it came time to buy her own home, Pant says the lack of pretension became an unlikely advantage. "I felt at home in the neighborhoods where my friends who grew up in Starbucks neighborhoods might not have felt at home," she says.
Her background has also made her cautious about a potential trap that ensares many other ambitious real estate investors: debt. While Pant and her husband do have modest mortgages on several properties, they prefer to pay in cash. While borrowing more aggressively might have allowed them to expand more quickly, it would also add risk – and a lot of stress. Pant says that would negate the reason she wanted to own them in the first place: to be financially secure enough ditch a nine-to-five job.
"Nepalese immigrant culture is very debt averse," she says. "Sometimes I look back a few years and think, 'If we had borrowed as much as we could then, just imagine how much we would have now.' But we have enough. To have a financial safety net without anxiety – to me, it was worth it."