How Your Personality May Influence Your Approach to Investing
Money is not a client of any investment adviser featured on this page. The information provided on this page is for educational purposes only and is not intended as investment advice. Money does not offer advisory services.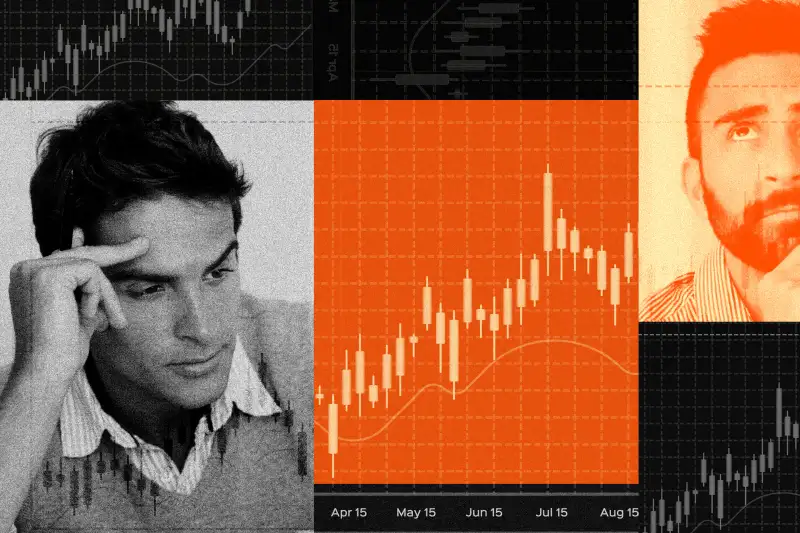 Eddie Lee / Money; Getty Images
Why do investors act the way they do in the markets? A new report concludes that personality is likely a big part of the equation.
A trio of researchers from Northwestern University, DePaul University and the London School of Economics studied the risk attitudes and asset allocations of a group of investors based on the "big five" personality traits commonly used by psychologists. They include extraversion, agreeableness, openness, conscientiousness and neuroticism.
The authors also looked at which characteristics correlated with investors' "beliefs" — essentially their expectations for the market — and how they make decisions involving it.
What the research says
The findings showed that two traits, neuroticism and openness, were the most likely to influence investing behavior.
Investors who measured at a high level for the openness trait tended to be more willing to take investing risks, the study showed. Openness is defined in the report as a "tendency to be open to new aesthetic, cultural, or intellectual experiences."
On the other hand, people who scored low on openness tend to be averse to equities (aka stocks and shares in a company).
Investors high in neuroticism — defined as "emotional instability and proneness to psychological distress" — were more likely to fear a market crash and be pessimistic in general. They were also less likely to invest in equities.
Two of the other studied personality traits, extraversion and conscientiousness, were sometimes relevant to investing behavior. But the study found no evidence that the fifth trait, agreeableness, was correlated with financial decisions.
Why it matters
Personality traits can help explain investors' behaviors, according to the researchers. More specifically, personality traits appear to be determinants of investors' risk attitudes and their beliefs about how markets will perform.
Beyond neuroticism and openness, which had the strongest general tie-ins to investing behavior, other traits were linked with specific trends. For example, people who scored high on extraversion were more likely to make an investment when it became popular among those in their close circles.
Bottom line
While factors like the age of an investor, their financial literacy and their degree of wealth certainly matter when it comes to how they'll approach investing, this research shows that personality traits could be just as important.
More from Money:
7 Best Online Trading Platforms of 2023
If Investing Feels Exciting, You're Probably Doing It Wrong
Being Super Confident Is Good, Right? Not When It Comes to Investing