People Really, REALLY Hate Philadelphia's New Soda Tax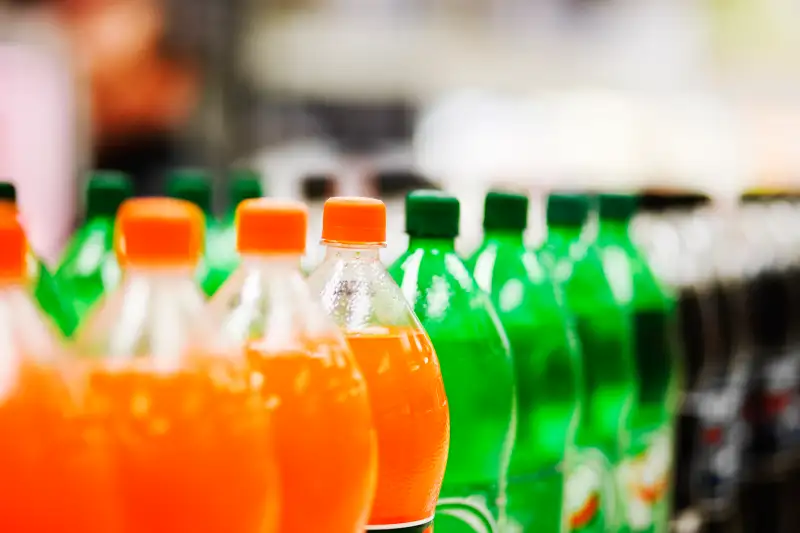 Philadelphia passed a soda tax last June, becoming the first big U.S. city to approve such a measure. So it should have come as no surprise when the resulting tax of 1.5¢ per ounce of sugary beverage went into effect at the start of 2017.
But based on the reaction of many Philadelphia shoppers, plenty of people were either unaware of the new tax or didn't understand exactly how it would work. What appears to have caught many off guard is that the tax applies to far more than just sugar-laden sodas: The tax also hits sugar-free soda, sports drinks, energy drinks, iced tea, lemonade, and even some milks and fancy bottled waters.
Even more alarming to shoppers is how much the tax can add to the bottom line—in some cases hiking the cost of a beverage by more than 50%.
A Philadelphia Inquirer infographic showed exactly how the tax is impacting the price of a wide range of beverages. A 16-ounce Monster Energy drink listed at $2 goes up to $2.24 due to the sugared-beverage tax. A 64-ounce jug of V8 Splash Carrot Orange Juice listed at $2.39 goes up to $3.35. A 20-ounce bottle of Coke Zero—which contains no sugar, but gets affected anyway because diet sodas are also hit with the tax—that used to cost $1.99 is now $2.29.
Because the tax is applied on a per-ounce basis, the price increase on larger items is particularly steep. A 32-ounce Gatorade formerly priced at $1 rises to $1.48 after the new tax is applied. A 128-ounce iced tea listed at $2.50 shoots up to $4.42. And all of that doesn't include normal sales tax of 8%, which also pumps up the final bill.
The list of what is and isn't taxed can be confusing. Basically, all sodas and energy drinks (including diet and sugar-free) are hit with the new tax, as are fruit juices that are less than 50% juice, plus any sports drink, tea, or coffee drink that contains sugar or artificial sweeteners. Plain old bottled water and fruit juices that are more than 50% pure juice are exempt—but products such as Vitamin Water and almond milk, which have sweeteners, are taxed just like Mountain Dew or Dr. Pepper.
The Tax Foundation noted that as a result of the new tax, beer can now be cheaper than soda or energy drinks in Philadelphia. The sugared-beverage tax is 24 times higher than the tax applied to beer sales—and after all taxes are added in, a 12-pack of Propel energy drink costs more than a 12-pack of Icehouse beer. "Before sales taxes, 12 Propels is $5.99 plus $3.04 in soda taxes for a total of $9.03 (and that's when it's on sale for $1 less than the $6.99 standard). The 12 Icehouses are $7.99, beer tax included," the Tax Foundation explained.
Understandably, shoppers haven't been happy to see that their normal beverage purchases suddenly cost an extra 25%, 50%, or more. One 7-Eleven employee in Philadelphia said she was "yelled at all day" by angry customers on the first day the tax went into effect. People have taken to social media to gripe as well.
Some have noted that the sugared-beverage tax could hurt Philadelphia businesses, because circumventing the tax is as simple as hitting a supermarket or convenience store just outside the city limits.
Many others have said that they'd cut back on soda purchases altogether—which, after all, is partly what motivated the law in the first place. The new tax was sold as an easy way to raise $91 million annually for city schools and public spaces. But Philadelphia also became the first major city to pass such a tax because proponents hoped to improve the health of citizens. Studies show that nearly 70% of kids are overweight or obese in North Philly, and the city as a whole has the second-highest rate of obesity among the country's biggest metropolitan areas.