This Was a Bad Week for Pizza and Beer Lovers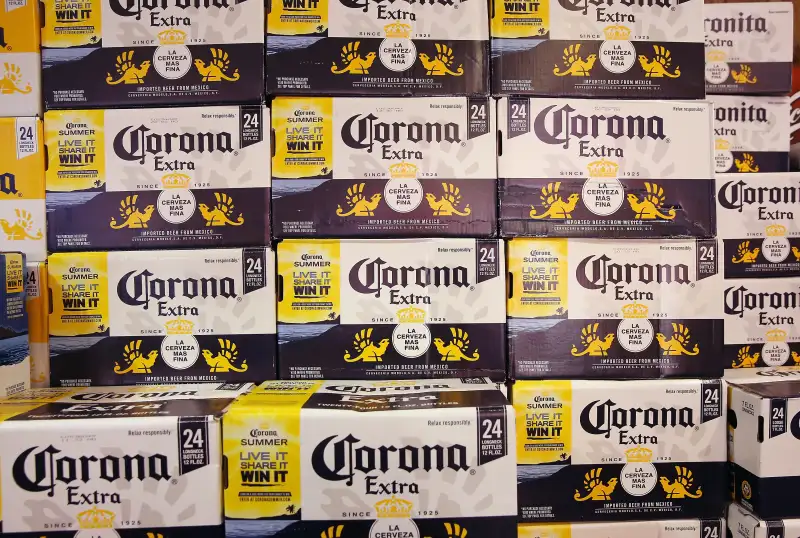 Pizza and beer are the perfect weekend dinner -- except when both have glass fragments in them. Corona beers and DiGiorno pizzas will both need a second look since both were this week recalled due to possible glass contamination.
Constellation Brands Beer Division, which owns Corona brand beer, recalled select Corona Extra 12- packs and 18-packs for potentially containing glass fragments. Before taking a swig, check the 8-digit alphanumeric code printed on the side of the cardboard cartons or on the necks of Corona Extra 12-ounce bottles. You can find the codes of these packs are listed here. If you have an affected batch, dispose of it, and call the consumer call center at (866) 204-9407 to get a refund.
Meanwhile on Thursday, Nestlé USA, which owns DiGiorno, Lean Cuisine, and Stouffer's, issued a recall of certain batches of the following products:
DiGiorno Thin & Crispy Spinach and Garlic Pizza
DiGiorno Rising Crust Spinach and Mushroom Pizza
DiGiorno pizzeria Thin Crust Spinach and Mushroom Pizza
DiGiorno pizzeria Tuscan-style Chicken Pizza
Lean Cuisine Spinach and Mushroom Pizza
Lean Cuisine Spinach Artichoke Ravioli
Lean Cuisine Ricotta and Spinach Ravioli
Lean Cuisine Spinach, Artichoke & Chicken Panini
Lean Cuisine Mushroom Mezzaluna Ravioli
Stouffer's Vegetable Lasagna (10 oz., 37 oz. and 96 oz. sizes)
Stouffer's Spinach Soufflé
Stouffer's Chicken Lasagna
You can find all the affected production codes listed here. For any questions about the Nestle recall and to learn of any possible reimbursements, call Nestlé's customer service center at 1-800-681-1676.
You may also want to rethink your dinner plans.