Should You Snap Up a (Cheap) Plasma TV Before They're All Gone?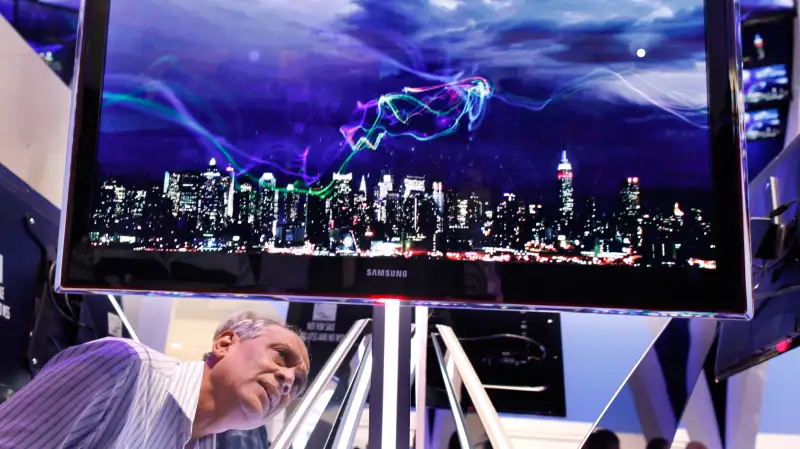 Plasma TVs are going the way of the floppy disk, Walkman, and VCR. This month, Samsung announced that it would stop making plasmas by the end of November. Panasonic got out of the game last year. That leaves just LG to carry the plasma torch—and that probably won't last. Indeed, by 2016, research firm IHS says plasma TVs will be completely vanish from the U.S. market.
So, with plasma on the way out, should you expect to start seeing killer discounts on TVs that use the technology? And, if you do spot a plasma bargain, should you buy it, or will you just end up with a 60-inch doorstop?
Plasma Prices
Let's start with prices. No need to hotfoot it to Best Buy right now, according to industry watchers. Panasonic's exit from the market didn't have a significant effect on prices, says Ty Pendlebury of CNET.com, and Samsung's move is expected to be similarly uneventful, at least in the short term. However, that may change "at the very end," Stephen Baker, vice president of industry analysis for the NPD Group. Eventually, retailers will be looking to move those last few plasmas to make room for newer stock and the markdowns will shift into high gear.
The average selling price for a plasma is currently $878, expected to drop 14% to $752 in 2015, according to IHS. On paper, plasmas seem more expensive than LCDs, which have an average price of $735. (A note: Some types of LCD TVs are often referred to LEDs. In this story, "LCD" refers to both types.) That's misleading, though, because LCDs come in a range of sizes, while plasmas are only made in large (and thus expensive) sizes. When comparing TVs of similar size and quality, says Will Greenwald, who covers consumer tech for PCMag.com, plasma is cheaper.
The takeaway: If you're in the market for a big TV, plasmas are a good deal and will likely get even cheaper. Just don't expect to see fire-sale prices.
Is Obsolescence Really So Bad?
People who love plasmas--and they definitely exist--love them because they have great color contrast, a clear, sharp picture, and a wider "viewing angle" than LCD models, meaning you can sit further to the side of the screen without seeing a distorted image. However, they're also massive energy hogs, and aren't as thin or bright as other technologies.
The reason so many companies are dropping plasma has little to do with the technology itself. Rather, as LCD models have gotten better and cheaper to produce, it's become less logical for manufactures to build and maintain factories capable of building only large, pricey plasmas.
Still, if you're buying a technology that you know is headed for extinction, it's worth considering what will happen if you need to get a new part for your plasma or have it repaired. Consumer Reports argues that TVs from the top brands are reliable and will continue to support their products. A Samsung rep echoed this, saying the company "will continue to provide support for our plasma TVs and our customer service policy will remain the same as before." That said, it's difficult to predict what repair options you'll actually have.
So You Want to Buy
If you think a plasma could be the right buy for you, check out the Samsung F8500, which CNET dubs "the last great plasma TV." Starting at $1,800 for the smallest 51-inch model, down from $2,700, "this TV is a very good value and will easily beat any LCD under $3,000 for picture quality," says Pendlebury.