How Sending Your Child to Private School Can Save You $53,000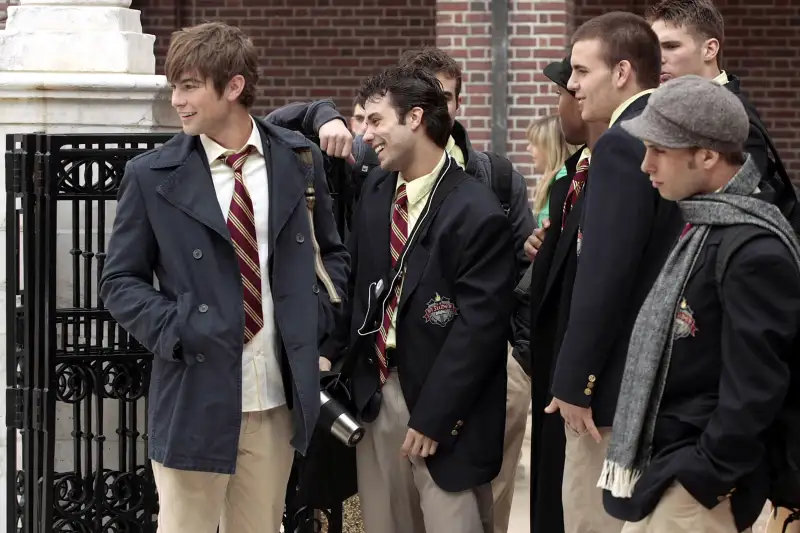 Giovanni Rufino—CW Network courtesy Everett Collection
UPDATED—8:15 A.M.
For most Americans, private school seems like an unaffordable luxury, or an unnecessary extravagance, depending on your point of view. One thing everyone agrees on, though, is that private school is expensive—especially compared with the competition. After all, public education doesn't cost anything, and you can't compete with free, right?
The problem with that logic is that public school actually isn't free. In what might be one of America's most regressive policies, the government divides the country into school districts, each supported by a local tax base. That means school funding and quality varies drastically depending on where you live, and homes in top school districts tend to be eye-poppingly expensive.
According to a recent Trulia report, houses in districts where even rich families send their children to public school—suggesting the quality of education is especially high—can cost more than twice the national average per square foot. That means in certain cases, private school can actually be a bargain.
To answer the question of how much going to private school could potentially save, we need the help of two fictional families: the Publicos and the Privados. The Publicos want to give their child the best public education they can, so they move to a neighborhood with one of the nation's top public schools. The Privados prefer private education, so they move to a neighborhood with average schools (and median home prices) and send their child to prep school.
To figure out how much the Publicos will spend, we'll use Trulia's Rent vs. Buy calculator* to see how much living in an average-size house in a top school district for 13 years (kindergarten through 12th grade) would cost. A median-priced house in Auburndale, Massachusetts—which Trulia lists as having some of the best public schools—will end up costing the Publicos about $2,120 a month.
In comparison, we'll say the Privados live in an average school district and buy a home that will cost the national median of roughly $998 a month over the same time period. On top of that, the Privados pay for their child's private school. According to data from the Nation Center for Education Statistics, the average price of a year of private elementary school is $7,770, and the average annual cost of private high school is $13,030.
By multiplying the cost of elementary school by nine (grades K-8) and adding it to the cost of a four-year high school, we get an average total cost of educating a child privately of $122,050, or $782 a month. Add that to the Privados' housing bills, and they're up to $1,780 a month—still a few hundred dollars less than the Publicos' monthly costs.
Over time, these savings add up. By the time the Publicos' child graduates high school, they will have paid $52,982 more than the Privados for education and housing. Meanwhile, if the Privados stashed away those savings in a 529 college account, they'll have a lot of extra money to help pay for their son's or daughter's university.
Does this mean private school is always a better option for parents? Not at all. The above calculations compare one of the most expensive public school districts in the nation with the average cost of private school. The most elite prep schools can cost upwards of $40,000 a year, while some areas with great public schools are far more affordable than Auburndale.
There are also a number of factors to consider that this calculation doesn't take into account. While private schools cost $9,388 a year in general, religious schools are a little cheaper, and secular schools are much more expensive. There's also regional considerations, like commute times, employment opportunities, crime rate, and other neighborhood perks that we don't have time to explore in detail.
One final thing to consider is how many children you plan on sending to school. If both the Publicos and Privados send two children to school instead of one, the Publicos actually save almost $70,000. Although, if the Privados send two kids to public elementary school and then transfer both children to a private high school, they're back in the black, saving almost $71,000.
So with that in mind, what's the takeaway from all this? Instead of automatically selecting public or private school for your child, make sure to give both options serious consideration. Sometimes—likely most of the time—public school will be cheaper. In other cases, a good private education may actually cost less. Either way, taking the time to get the decision right can save you thousands of dollars.
* Other than the "How long would you live there?" field, which we set to 13, and the region, our calculations are based on the calculator's default settings.