5 Totally Free Ways to Get Ready for Retirement Using the Social Security Website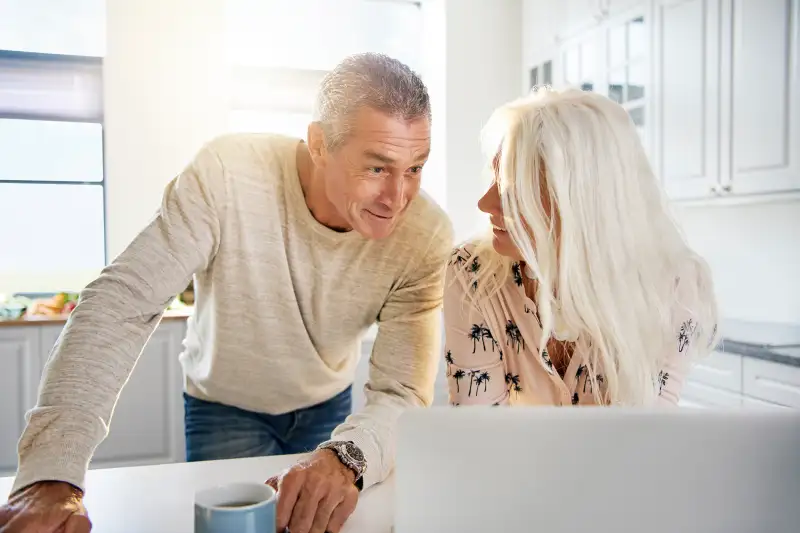 You've paid into Social Security for decades. Now, as retirement approaches, it's time to figure out how to get the most from the system. Among all the guides and online tools that can help, don't overlook the many resources—all free—on the Social Security website.
Here are five steps you should take, sooner rather than later, at ssa.gov as you work to master the sometimes surprising math of Social Security.
1. Sign up for a My Social Security account. You can use your online account to generate, at your convenience, a statement showing your Social Security earnings and estimated payouts (more on that in a minute)--and, later, to manage your benefits. Another reason to open an account is to protect yourself: Identity thieves can potentially hijack your benefits by opening a fraudulent account in your name. You can block their access by getting there first, cybersecurity expert Brian Krebs has written on his blog.
2. Review your Social Security statement. Check that the earnings posted to your account are correct. (You should do this at least every few years.) You'll also see estimates of your future benefits--and benefits for your family--based on a couple of assumptions.
UPDATED: Think you can just wait for one of those statements to arrive in your mailbox? Think again. Social Security just ended, for budgetary reasons, its policy of mailing printed statements to people turning 25, 30, 35, 40, 45, 50 and 55. Paper statements will be sent only to those 60 and over who are not yet getting benefits and don't have an online account. You can also fill out a form to request a printed Social Security statement be mailed to you.
3. Check out the impact of early or late retirement. The Social Security website has simple tables that show you how much your benefit will be reduced or increased from your full benefit amount based on your exact age (in years and months) when you begin. This retirement planner for full retirement age shows the FRA for each birth year. Click on your year of birth to see exactly how much your benefit would be reduced by each month of early claiming. (While the tables show the haircut for claiming as early as age 62, note that the vast majority of people actually can't start until one month after their 62nd birthday.)
There's a similar tool that lets you see the benefit of any delayed retirement credits you'd earn by deferring the start of benefits past your FRA. On the right side of the screen, use the dropdown menu to select your year of birth and hit "Change" to see a month-by-month table.
4. Do some simple calculations. Social Security's Retirement Estimator is a handy first stop to explore your future benefits because it can incorporate your earnings history from the Social Security database. That keeps you from having to type in all those year-by-year figures.
5. Explore more what-ifs. The Retirement Estimator may not let you explore all the scenarios you would like. If that's the case, move on to the most flexible tool that Social Security offers, the Detailed Calculator. It enables you to play around with various estimates of future part-time earnings and possibilities for when you might stop work and when you might start collecting.
Plan to commit some time and brainpower to figuring this tool out. It isn't intuitive and doesn't have a snazzy interface. You must download the Detailed Calculator to your computer, and it might not work on your particular system. But if you read the instructions carefully, it's not hard to get comfortable with. Unlike with the Retirement Estimator, you will need to type in your history of year-by-year earnings (which probably won't be as big a hassle as you are thinking at this minute)--but then you can keep changing your estimated future earnings to see the impact of various work scenarios. You can save your earnings history and come back to the tool over and over.