Retire With Money: Happy Fiduciary Friday!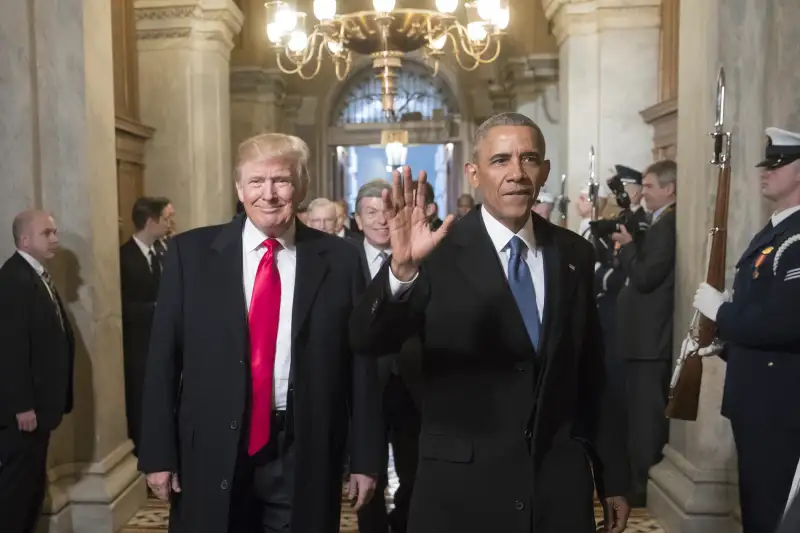 J. Scott Applewhite/Anadolu Agen—Getty Images
Happy Fiduciary Friday! Today is the effective date of some provisions of the fiduciary rule, an Obama-era regulation intended to protect retirement savers from costly, self-interested financial advice. The editors of Money have praised the rule, and we named Phyllis Borzi, who pushed for the measure as an official in Obama's Labor Department, as one of our Money Champions of 2016. But some in the financial-services industry have criticized the rule, warning that it will inadvertently deprive some investors of professional help, and the Trump administration is now weighing big changes. You owe it to your nest egg to understand the new requirements and the underlying issues, and Money's Megan Leonhardt lays it all out for you.
Best wishes,
Karen
P.S. If you like this weekly update, please pass it on to a friend! And if you got it from a friend, sign up here for email delivery each Friday to make sure you don't miss the next issue.
THIS WEEK'S RETIREMENT NEWS, INSIGHTS AND ADVICE
This New Rule Makes It Harder for Your Broker to Take Advantage of You. Here's What You Should Know
As of today, financial planners, brokers and other advisors who handle retirement assets and give advice must adhere to a new "impartial conduct standards." With this fiduciary standard now in place, your advisor may suggest different products or ask you to sign up for a different type of account. But it's also possible that this whole Obama-era rule will be scrapped in future months. Confused? Writer Megan Leonhardt has eight key takeaways. Money
Mortgages for Seniors? Available, but Exacting
More people are carrying mortgages into retirement or choosing to finance a retirement home purchase even if they have the cash. Expect potential lenders to scrutinize all your sources of income; they may factor in the dollars you've accumulated in savings as well. THE NEW YORK TIMES
Saving $1 Million for Retirement Is Possible Even If You Start at Age 50
There's hope even if you're approaching your 50th birthday with paltry savings: If you escalate your game now, you could still accumulate a tidy million by age 70. Of course, working to that age may not be possible for everyone. To bolster your odds of being able to stay on the job as long as you want, hightail it to the gym and do everything else you can to maintain your health. Money
Creative Caregiving Solutions for the 'Sandwich Generation'
Many boomers are caught between financial obligations to their adult children and their aging parents. Writer Beth Pinsker offers a creative solution: "Move your young adults in with their grandparents and let them take care of each other." REUTERS
This Little-Known Social Security Rule Can Pay Off for Those Remarrying Later in Life
Divorced and thinking of tying the knot again? You typically forfeit any Social Security retirement benefit based on an ex-spouse's work record when you are remarried. But a special rule can be a boon to some people who remarry later in life, writer Kerri Anne Renzulli explains. Money
Uber for the Elderly
Ride-sharing services can be a big help for older retirees who give up their cars. And that makes more communities feasible for retirement relocation, one New York Times reader wrote in a recent letter to the editor. In the Uber era, she said, many cities that are attractive except for their limited public transit and taxi service "are back on the list." THE NEW YORK TIMES
Are You Saving as Much of Your Pay as the Average 401(k) Investor?
Check out how your 401(k) contribution compares to the averages for workers in plans administered by Vanguard and Fidelity. And click on the survey to tell us how much you are setting aside from your paycheck. Money
Take This Class to Master Aging
Aging Mastery, a 10-week course from the National Council on Aging, offers information for people 50 and up about physical health, financial wellbeing and lifestyle. You can search this website to see if it is offered in your community. One woman quoted here says the class also helped her to make social connections after she moved to a new community. NEXT AVENUE
Sisters Are Doing It For Themselves: The Retired Women Who Built Their Own Community
One intriguing idea for later-life living is "co-housing"—arrangements in which people come together in an intentional community combining individual housing units with social activities and mutual support. New Ground, a brand-new community in the U.K. of 26 women from their 50s through their 80s, aims to be "a living, breathing example" of how it can work, one supporter explains. THE TELEGRAPH